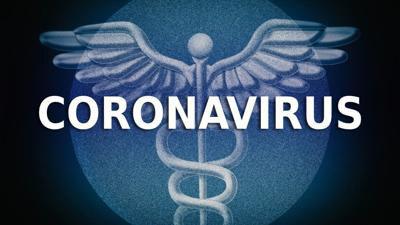 While health conditions have improved to allow reopening of campuses shuttered by the pandemic, most officials throughout San Mateo County are planning to keep elementary schools closed for the immediate future — with a few exceptions.
Millbrae Elementary School District schools are planning to allow some students back on campus at the end of October and some Burlingame Elementary School District students could return in November, officials said. But most other districts in the Highway 101 corridor spanning from Redwood City to South San Francisco do not anticipate reopening campuses until 2021.
The divergent positions form as San Mateo County completed two weeks in the state's red tier, clearing the path for in-person learning to begin again. Education officials have agreed most staggered reopenings would start in the earlier grades, while older students better suited to take lessons online should be expected to remain in remote learning arrangements.
For the school systems in Millbrae and Burlingame where students could return soonest, officials are prioritizing those who need specialized assistance.
Maggie Musa, president of the Millbrae Elementary School District Board of Trustees, said in an email officials are anticipating reopening campuses for small groups of special education students, English language learners and others who need focused support Monday, Oct. 26.
Looking ahead, officials plan to discuss more comprehensive plans with the Millbrae teachers' union, according Superintendent Debra French, who anticipated a larger return to campus will take place in January. Teachers across the state have been reluctant to reopen campuses, citing fears exposure to large groups will pose too great a health risk.
Christopher Mount-Benites, superintendent of the Burlingame Elementary School District, shared a similar set of plans in an email.
"We announced this past summer that we were distance learning only through the fist trimester which ends Nov. 20. After that, we are returning to a hybrid model," he said, noting additional plans will be determined through bargaining with district educators.
With the district's Thanksgiving break coming after the trimester, the earliest Burlingame students could return to campus would be Monday, Nov. 30, according to a district report.
Looking toward the return of students and teachers, Burlingame officials are assuring adequate coronavirus testing protocol exists. For teachers, the district is considering a partnership with Stanford Health Care, which will regularly offer employees examinations.
Any district seeking to reopen must submit detailed plans that will receive thorough evaluation by local education officials checking for alignment with safety framework and health officials checking testing and tracing policies.
Because so many district administrators have spent months planning for a safe return to campus, most have established testing policies. But for those districts needing further assistance, the county Office of Education is expected to provide additional support.
Districts returning to the classroom will join elementary school districts in Menlo Park and Hillsborough, which have received waivers allowing campuses to reopen. The school systems join roughly 30 private schools and one public school, Connect Community Charter in Redwood City, among those with waiver approvals.
For the rest of the Redwood City Elementary School District, classes for all grade levels are expected to return to in-person learning Tuesday, Jan, 19, according to a district press release. The Redwood City school board could approve the plans at the next meeting Wednesday, Oct. 21.
In the San Mateo-Foster City Elementary School District, small learning hubs will soon be opened for those with urgent needs such as foster youth and homeless students, according to Superintendent Joan Rosas. Further reopening plans expected after the winter break will be examined by officials at a meeting Thursday, Oct. 22.
Most other local districts are still in the process of determining their plans for reopening, and working to chart a path ahead.
"At this point [San Bruno Park Elementary School District] does not have a particular date or timeline in mind but we are working on gathering data from our school community to determine best next steps and a timeline for these steps," Jose Espinoza, superintendent of the San Bruno school system, said in an email.
Dan Deguara, superintendent of the Belmont-Redwood Shores Elementary School District, shared the same perspective via email.
"We continue to prepare for returning to school in a hybrid model. That said, there have not been any definitive dates set," he said. "We are continuing to gather information from our staff and from our community regarding individual comfort with return given various tiered scenarios."
Michelle Harmeier, superintendent of the San Carlos Elementary School District, agreed too.
"We are just beginning the process of developing our phase-in plan for hybrid learning. No dates have been identified yet to begin in-person instruction on campus," she said.
Peter Feng, spokesman for the South San Francisco Unified School District, offered similar plans in an email.
"Practically speaking, it is more than likely that SSFUSD will remain in 100% distance learning through the month of December," he said. "A transition to hybrid learning, if at all, would begin after the new year so as not to disrupt the this semester's distance learning."