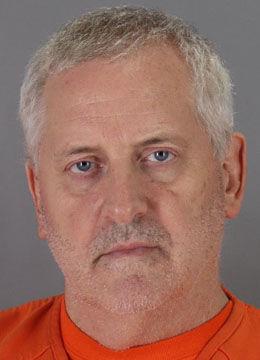 A man who allegedly stabbed his father while visiting his parents at their Belmont home was sentenced Friday to three years in state prison, with over a year and a half credit for time served, according to the San Mateo County District Attorney's Office.
Thomas Love, 62, of Beaverton, Oregon, was visiting his parents Oct. 5, 2019, when he started allegedly stabbing his father in his bed with two kitchen-type knives, approximately 8 inches long, inflicting two puncture wounds and cuts to his father's hands and wrists, the DA's Office said.
The attack was unprovoked, and during the attack, Love said something about "getting rid of the Irish" and acting abnormally. His family said Love had been diagnosed with a serious mental illness, the DA's Office said.
Love called his sister and asked her to come to their parent's home due to a medical emergency. She asked him to call the emergency services, but he refused. When she arrived, she found her bleeding father and drove him to Sequoia Hospital. The hospital informed Belmont police of the stabbing. Love was found by police in his parent's home and arrested.
Love pleaded no contest to several felony charges Dec. 10. He is currently in custody and has 603 days of time served credit. He will be on post-release community supervision for up to a year after being released.