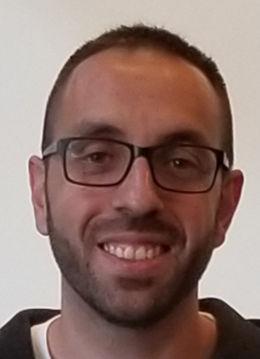 When San Mateo resident Esam Hussain started managing apartment buildings some 12 years ago, he said he was drawn to the profession because it offered him the freedom to make his own decisions and the opportunity to interact with people daily.
Having watched his father manage properties since the late 1990s and help tenants with a wide array of repairs and home projects, Hussain said he was also motivated to carry on what became a family tradition, leading him to eventually purchase a few apartment buildings with his brother and sister in Daly City and South San Francisco about eight years ago.
"I kind of followed in his footsteps," he said, of his father. "Just getting to do something different every day, getting to interact with people every day just seemed like a really good job."
For the 32-year-old, who spends his afternoons at an office near an apartment building he owns in Daly City, greeting tenants and helping them out with small repairs is one of reasons why he enjoys being a landlord. So he was surprised when he heard he was selected as one of seven honored by the Change Agent Housing Committee and San Mateo County Health's Behavioral Health and Recovery Services Division at the 11th annual "Housing Heroes" awards ceremony Oct. 18 — especially for something he considered to be part of the job.
Hussain learned one of his tenants, Debra Y. Simon, offered his name for award aimed at recognizing leaders in providing or maintaining housing for individuals facing mental health or substance abuse issues in San Mateo County. Hussain said he got to know Simon — who has lived in the building he owns at 550 Clarinada Ave. in Daly City for some 15 years — when he would cross paths with her outside the building. Hussain said Simon's always been very friendly, and that he in the past offered to help carry her groceries as she was walking up the stairs to her apartment. He just didn't know it was those kind acts that would later motivate her to nominate him for the award.
"I had no idea I would be nominated [for] just doing what's right," he said.
Having had a landlord in the past who raised rent several times based on her income and rarely took care of repairs, Simon has appreciated how attentive Hussain has been in replacing the flooring in her apartment and installing a pole in her bathroom to help her get in and out of the shower. She said he's been very kind in helping her walk up the stairs, and also proactively addresses issues affecting the whole building, noting he installed surveillance cameras near her building's mailboxes and brought an end to mail thefts there.
"He doesn't give me any problems or complaints about anything," she said. "Everybody seems to get along with him and he gets along with them."
Hussain said his family typically invests in unit improvements when a vacancy opens up in one of their buildings in the hopes of attracting reliable tenants. But before he considers rent increases for current tenants, he said he thinks about whether they'll be able to afford the bump in expenses and how well they've taken care of their apartment. Well aware rents and home prices have dramatically increased since he began managing apartment buildings, Hussain said he knows some of this tenants are living paycheck to paycheck and could fall behind in rent with even small changes in their expenses or an emergency.
To ensure he's fair in setting rent, Hussain said he always tries to communicate with tenants before negotiating new leases to make sure he understands what they're facing.
"If it's hurting others, it's not something I'm interested in doing," he said. "It means a lot to me if someone is a good tenant. If they're just good in the building … I wouldn't want to risk having to have someone like that move out."
Though some of his buildings had issues with crime when he first acquired them, Hussain said that with more recent turnover they now have a good mix of tenants who have formed a community. He acknowledged that in his efforts to negotiate fair rents or allow late rent payments when reasonable, he has encountered a couple situations in which it hasn't worked out, leading him to incur thousands of dollars in losses.
"It is very frustrating when something like that happens, but I also remind myself that every individual is different," he said. "It doesn't mean everybody is like that and everybody deserves a fair chance."
As his family is of the Muslim faith, Hussain said their financial decisions are rooted in the belief that one's financial wealth isn't just a product of one's own doing but is also wealth from God and should be shared with those in need, regardless of their background. Combined with the consideration that his financial decisions can affect several families and not just his own, Hussain said he hopes to give tenants a fair shot at living within their means.
"I love to give people a second chance," he said. "I want to see them do well."