The Half Moon Bay City Council reaffirmed its commitment to pursuing stricter electrification reach code requirements Tuesday, including phasing out gas service by 2045 and retrofitting new and current buildings with electric options, citing environmental protection and planning for the future.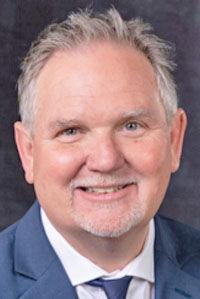 "This is critical and important to the city, and we are taking steps to address this," Public Works Director John Doughty said.
Doughty said the council at its Oct. 5 meeting directed staff that a future Draft Building Electrification Ordinance would require electrification of all new residential and non-residential buildings, a phase-out of gas service and installation of new gas meters by 2045, and include provisions for a retrofit of current residential and non-residential buildings, with time exceptions. To his knowledge, parts of the ordinance would be the first in the Bay Area.
"We would be the first to look at codifying an ordinance shutting down the gas lines by 2045," Doughty said.
The city is attempting to do its part to reduce greenhouse gas emissions and reach carbon neutrality by 2045 as part of the fight against climate change. Building energy in 2017 accounted for 48% of greenhouse gas emissions generated within city limits, with 80% of those emissions due to fuel gas, namely natural gas, in buildings, a staff report said. Half Moon Bay has projected a 16% reduction in greenhouse gas emissions by 2030 with the proposed ordinance.
The Oct. 5 study session was a continuation of a previous study session and policy discussions from September. Staff plan to return to the City Council Nov. 16 with a revised ordinance based on council suggestions, with implementation starting in January.
Under the current proposed ordinance from the city, all new residential and commercial construction must be all-electric with no exemptions, any appliance replaced must be electric, all fuel gas lines must be capped or decommissioned by 2045, and increased requirements for photovoltaic systems, backup batteries and electric vehicle charging. The council deliberated on what exemptions and changes it should make to the proposed ordinance.
For existing commercial buildings, any fuel gas appliance/system would need to be replaced with an all-electric alternative starting in 2025, Sustainability Analyst Veronika Vostinak said. Under this provision, if a gas appliance in an existing commercial building is replaced for any reason like upgrade or breakdown, an electric alternative would be required. The council agreed greenhouses would have until 2030 before the replacement provision starts, Vostinak said. In previous council meetings, leaders from Rocket Farms Wholesale Center, a wholesale plant nursery in Half Moon Bay, said it could potentially go out of business if it switched to all-electric for new appliances in existing buildings. All buildings would still have until 2045 to complete the upgrades if there was no reason to replace them before then, Vostinak said.
Some on the council suggested exemptions until certain times for commercial kitchens and commercial kitchens with business needs, with options like 2025, 2027, 2030 or 2045. However, there was no consensus on whether to grant a delay or remain consistent with other commercial building types, Vostinak said.
Councilmember Deborah Penrose wanted to give restaurants with commercial kitchens time to meet ordinance requirements.
"We are a town full of small restaurants, and they are stretched, really stretched, who are trying really hard to make it," Penrose said.
Councilmember Joaquin Jimenez supported giving small businesses more time to adjust, given the time and money it might take to transition.
"We have a lot of small restaurants that are making changes. But we are also a place for tourism, so we have to think about that. So, changing too fast will eliminate our traditions," Jimenez said.