The Hillsdale Shopping Center is adding three businesses to its entertainment and retail section at the North Block Plaza this summer, with Red Door Escape Room, Philz Coffee and The Refuge now tenants.
Nikki Beckman Elliott, director of sales for Red Door Escape Room, an escape room company that creates immersive themed puzzles for teams to solve, said its August opening will provide a fun, family-friendly place for San Mateo.
"We are really excited to become a member of the community out there," she said.
An escape room locks people in a room, usually for an hour, where they use clues for people to solve a mission to escape. The building would have around four full-length episodes an hourlong and one miniepisode around 25 minutes. All the episodes would be interconnected through an overarching story. Episode themes include a prison break, an antique shop, confinement, a casino setting and one in a castle.
Beckman Elliott said escape rooms are great for companies, saying workers could participate and learn how a group interacts and who steps up. Most games usually have a max of six people, with an average group size of four to five.
"We do a lot of family stuff, birthday parties, and a lot of team-building with businesses," she said.
Red Door Escape Room currently has eight locations, with two in California in Concord and Sacramento. Started in 2015 with the first location in Southlake, Texas, the San Mateo opening is part of its California expansion plan, with plans for San Diego and Oxnard locations. While there will be some differences to its Concord location, such as different puzzles and decor, the San Mateo location will have similarities.
The company had been looking for new expansion areas, with the 4,000-square-foot San Mateo location targeted for 18 months.
"We like a smaller family-focused area, a smaller community that we can fit into," Beckman Elliott said. "San Mateo ticked all the boxes."
With the pandemic still ongoing, Red Door Escape Room will only be doing private games, and it will stagger arrival times to prevent people from meeting. People are guaranteed to play with only the people they signed up with, and cleaning and sanitization in between games.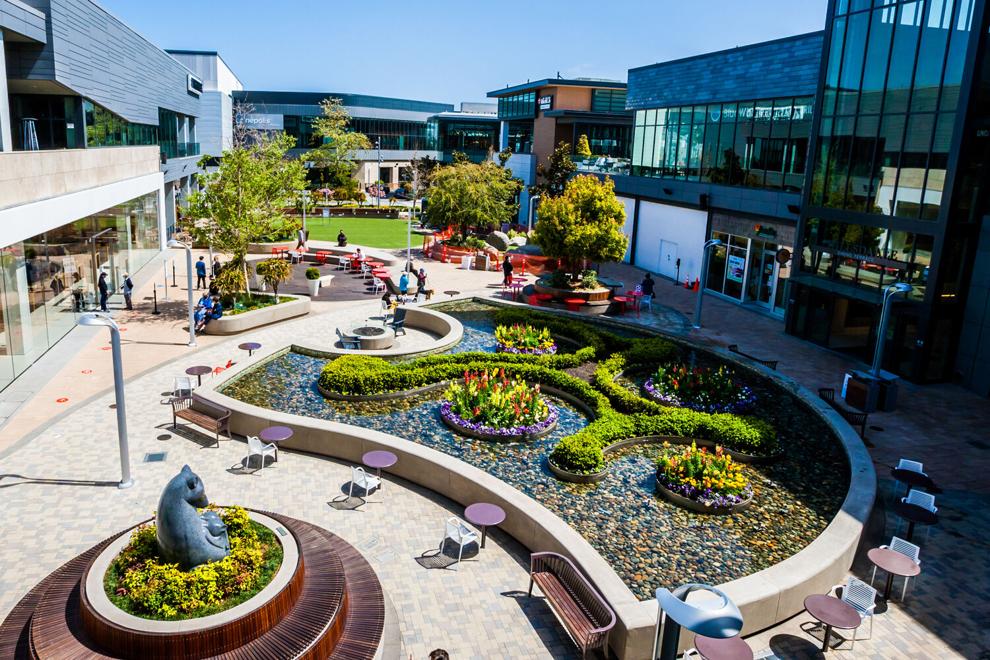 Philz Coffee and The Refuge will also open this summer. Philz Coffee is a San Francisco-based craft drip company known for its coffee and baked goods, while The Refuge is an East Coast street food restaurant known for its pastrami sandwiches and beer. Philz Coffee has a San Mateo store at 113 S. B St., and The Refuge has locations in San Carlos and Menlo Park.
Melanie Roth co-owns The Refuge with her husband and has been interested in opening in San Mateo since 2019. She was intrigued by Hillsdale Shopping Center after learning the North Block section would be an entertainment experience instead of just retail, with a movie theater, bowling alley and Red Door Escape Room.
"We wanted to stay on the Peninsula, and we looked at other locations in San Mateo," Roth said.
The San Mateo location will be around 4,750 square feet inside and around 1,400 square feet outside, with plans to have an outdoor beer garden with 24 beers on tap. The Refuge will hire 40-50 people for the location, and it is currently accepting applications for employees. While there have been struggles during the pandemic, Roth believes lifting restrictions and outdoor dining will increase traffic when it opens in the summer.
"It's definitely been a challenge. We have struggled to keep our doors open. Since vaccines are a lot easier to get, we have definitely seen an uptick in business. We definitely see the light at the end of the tunnel," Roth said.
Christine Kupczak, marketing director for Hillsdale Shopping Center, said by email the mall in 2021 opened Carbon Health, JINS Eyewear, Talk N' Fix and Jamba. She said foot traffic within the center had increased dramatically over the last two months as restrictions have eased, with customers following all appropriate safety protocols. She cited community support for businesses along with a successful curbside pickup program as instrumental during the pandemic. An entertainment section is emerging at North Block, with Cinépolis Luxury Cinemas and Pinstripes restaurant and bowling alley opening in 2019, while the area is also used during the holidays for additional entertainment.
"Hillsdale Shopping Center is very optimistic about the future and looks forward to providing more services, entertainment, dining and shopping to our loyal customers," Kupczak said.