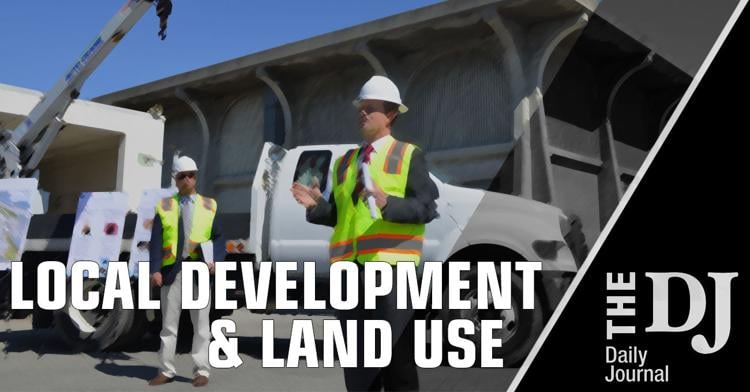 Specialized mental health treatment, expanded facilities and additional recreation opportunities are among the improvements pegged in a plan to replace outdated facilities at the Cordilleras Mental Health Center in Redwood City.
In drawing plans to replace a 117-bed facility providing care for those with severe mental illnesses such as schizophrenia or depressive episodes, county planning and health officials are taking into consideration the facility's wooded location just east of Interstate 280 at 200 Edmonds Road, both as a component of future treatment provided there and in addressing effects the project might have on its surrounding environment.
Originally a hospital for tuberculosis patients when it was built in 1952, the existing facility is known for its long hallways and high maintenance costs, said Terry Rittgers, clinical services manager with the county Health System's Behavioral Health and Recovery Services Division.
By including five mental health rehabilitation centers with beds for 16 clients and supportive housing for nearly 60 other clients at a building expected to replace the current facility in their plans, officials are hoping the new buildings will be oriented in a way that allows staff to provide more specialized care for clients and increase the number of beds available for clients to 137, said Rittgers. He said the plans also include a building with an auditorium, arts center, a chapel and a cafe, and grounds that could accommodate a basketball court, garden, picnic tables and walking trails to incorporate a broad range of recreation opportunities in clients' care.
"Because it's going to be a new campus and we're going to be able to have people in separate buildings, we're going to be able to provide more focused treatment," he said, noting the seven new buildings are expected to fit well within the landscape. "They'll just blend right into the woods and mountainsides."
Though plans for the replacement project have been in the works for several years, county planners have been ensuring the project's environmental impacts are considered in each step, said Deborah Bazan, director of the county's Project Development Unit. From working with Cal Fire to ensure the water supply to the site is sufficient to performing an environmental analysis of the project, those working on the project have been careful to consider how the project may affect its surrounding during and after construction, said Bazan, who added the project would also be phased in such a way that current clients would continue to receive care throughout construction.
"We're actually being very sensitive to the phasing of how that project will be rolled out," she said. "It's a very complex phasing plan but exciting."
After its transition from a tuberculosis hospital to a mental health center in the 1970s, the existing facility largely became a home for those in need of psychiatric care and whose conditions prevented them from being a part of the broader community, said Rittgers. With the development of medications and treatments over the years, the average length of care for clients at the facility has shortened to seven months, he said. Rittgers noted staff are now more focused on caring for those who may have experienced an acute psychiatric episode and need a secure setting where they can develop coping skills and stabilize before transitioning into a lower level of care in the community.
Rittgers said research has shown settings with more homelike elements can help soothe clients who have experienced trauma and recover more quickly and effectively, so officials will be working with the five health care providers operating in the mental health rehabilitation centers, or MHRCs, to design the spaces specifically to meet the needs of those receiving care at each one. He added the individualized care provided at each of the five MHRCs could also allow staff to treat young clients facing co-occurring conditions, such as drug and alcohol addictions combined with mental illnesses.
Rittgers said the improvements are expected to not only allow for high-quality treatments for clients but also benefit staff and family members involved in their care by providing it in a natural, healthy environment.
"It's a much more serene, peaceful environment where everybody feels a lot safer and cared about," he said.
For county project manager Scott Gurley, completing environmental impact reporting and obtaining California Environmental Quality Act permits are the next big milestones for the project. He said planners have completed initial designs for the buildings, and will have an opportunity to see how they fit within the project's budget — which officials are hoping stays under $120 million — later this summer. Gurley said grading for the project could begin as early as next summer with construction of the buildings estimated to begin by the end of 2019 and end in 2022.
As is the case for other capital projects county officials are planning, officials have pegged creating energy-efficient buildings with zero net emissions as a priority. Though he acknowledged plans are still taking shape, Gurley noted those coordinating the project are staying focused on ensuring the facility meets the needs of its future clients.
"We're really trying to mitigate the impacts on the environment and the surrounding neighbors and trying to keep our eye on the overall end goal and end-user experience for rehabilitation," he said.