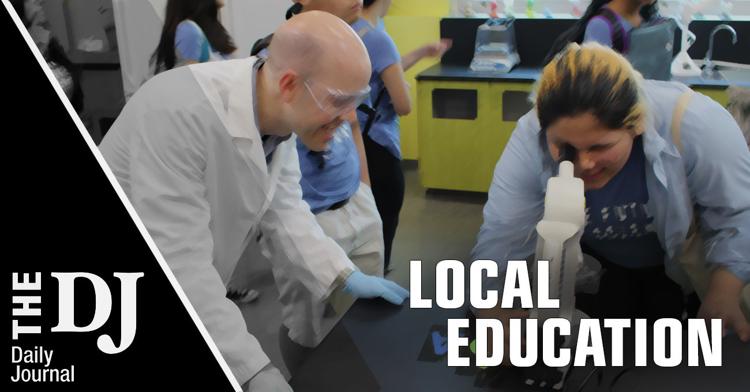 Officials will examine calling a spring election in which another bond measure benefiting the Burlingame Elementary School District will be floated, but the potential cost of the potential tax is yet to be determined.
The district Board of Trustees is slated to address details Tuesday, Dec. 3, associated with proposing to voters in March a measure designed to finance improvements to campuses and school facilities.
Beyond determining whether to call the election, officials must also decide the breadth of the measure as trustees are faced with three cost options — $120 million, $100 million or $97 million, according to a district report.
A bond taxing voters $28.62 per $100,000 of assessed property value would generate $120 million; $27.05 per $100,000 would generate $100 million; and $23.41 per $100,000 would generate $97 million, according to a district report.
Earlier survey results showed 66% of voters would support a bond taxing property owners $25 per $100,000 of assessed property value, while 61% of voters would support a bond taxing $30 per $100,000 of assessed value. Both surveys greater than the 55% threshold required for the tax to pass.
Officials have said the measure is primarily needed to improve aging district facilities, some of which are more than 100 years old. Roughly $300 million in capital improvements have been identified, so any measure on the upcoming ballot would be insufficient to accommodate the variety or needs.
But questions linger over the size of the tax which the district should pursue, as some officials have identified needs beyond simply building additional classrooms to accommodate enrollment growth.
Citing anticipated housing development throughout the city brought by loosened development regulations, board President Mark Intrieri has said revenue generated by the potential bond could finance acquisition of land to build a new campus.
It could also fund the effort to add stories onto existing facilities as part of an effort to expand capacity. The district does not own surplus property currently where it could build a school.
Compounding capacity concerns held by officials is district enrollment continuing to tick up organically as officials have noted a trend apart from many other school districts which have seen student population dip over recent years.
A district report illustrated Burlingame schools have taken on almost 200 additional students over the past few years, pushing overall enrollment to 3,511 students. During the same stretch, many other Peninsula districts have said enrollment is trending down, as the cost of living rises higher and many locals are forced to relocate in search of more affordable places to live.
Should Burlingame officials ultimately elect to float the measure to the ballot, they would face competition, as the San Mateo Union High School District will pursue a bond taxing property owners $15.55 per $100,000 of assessed land value in the effort to generate about $385 million to improve district facilities.
Burlingame officials have downplayed concerns that the two taxes would split voters, citing a belief that those who support initiatives benefiting local schools are likely to carry that inclination across the ballot.
If floated and approved, the bond would be the district's second in recent years, as voters in 2016 approved Measure M, a $56 million bond largely designed to update and renovate aging campuses. That measure costs $22 per $100,000 of assessed property value. Officials have said the measure up for consideration is necessary because no money remains unassigned from previous bonds.
In other business at the meeting, officials will recognize the service of Intrieri, who is slated to depart from the board following his opting not to seek re-election after 12 years on the board. Replacing him on the board is Kate Reed, who ran unopposed in November with incumbent Florence Wong for the two open seats.