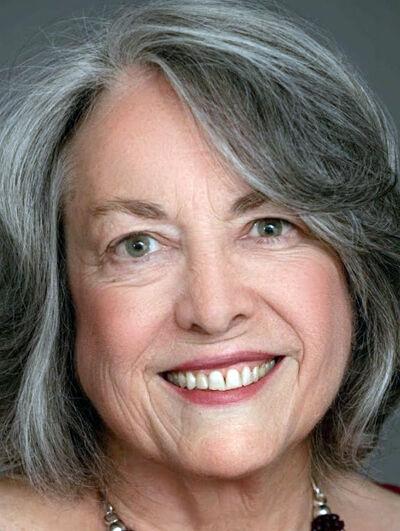 As Notre Dame de Namur transforms to a primarily graduate and online institution and builds its long-term future, new President Beth Martin is optimistic the university will successfully change and meet challenges.
"I think one of the first big challenges is saying, we haven't gone anywhere, and we don't intend to go anywhere. We will be here, and we will be a force in San Mateo County for many years to come," Martin said.
Martin started Sept. 1 and was welcomed Monday with a reception on campus attended by various university and Belmont city officials, which also served to thank Interim President Dan Carey for his work over the past 20 months.
Over the past year, the Catholic, nonprofit university based in Belmont and established in 1851 has changed to ensure its future. The school recently transitioned away from an undergraduate school into a primarily graduate institution, offering master's degree programs in business, clinical psychology and education, in addition to teaching credentials. It also has looked at selling campus land to provide operational funding needed for long-term sustainability.
The switch to a graduate institution, coupled with the pandemic, has led to significant adjustments around the school. This semester is the first in the primarily graduate format for Notre Dame de Namur, or NDNU. Martin noted academia could be slow-moving, but the challenges of the last few years have made people more receptive to change.
"I think the folks here are ready to move forward in a different way. Traditionally, they were a primarily undergraduate institution, and NDNU is now going to be primarily graduate. So that's a major change. We are considerably smaller than we were, but the plan is to grow over time," Martin said.
She began her academic administrative career at NDNU as a faculty member and program director for the counseling psychology program. Martin was named founding dean of NDNU's School of Sciences and served from 2001 to 2006.
One of their first challenges is letting the public know NDNU is back in a different form. She expects the university's reach to expand over time through new technology, learning management systems and new class options for in-person, hybrid and online.
Martin said the clinical psychology and education programs are looking at new offerings but have not changed dramatically. In January, the business school has plans to launch a tech track geared toward training MBA students to work and manage tech workers and those in the tech field. The business school also plans to look at an MBA STEM option due to the enormous demand for managers who can work in biotech. The business school is also planning a degree completion program for students who have finished an associate's degree and want to major in business. NDNU would help students complete the last two years of their undergraduate degree. Students would have the option to continue straight into an NDNU master's program if they choose. There is also potential for similar opportunities in the future for the education and psychology programs.
"We have a lot of things on the horizon. A lot of other new ideas that we are checking out," Martin said. "We have other programs in the pipeline that we think will be very attractive."
Due to the delta variant, some students are still learning online, like those in the clinical psychology program. However, education students are back in the evening. The return from COVID-19 has gone well, with students back on campus, albeit with masks and social distancing. The school asks that students, faculty and staff demonstrate they are fully vaccinated or provide a medical abstention. The school expects to always have in-person and hybrid options, with plans to have more opportunities for distance learning.
The university has a little over 200 students enrolled, with plans to increase numbers over time slowly. The school is admitting students multiple times throughout the year. Martin said there is the ability and potential to have significant numbers of students down the road but did not have a specific number due to the new graduate format.
"We certainly have the goal of more than doubling the numbers we currently have. However, because of technology and the way the future is going, I can imagine that we could have a very large number of students down the road because we don't have to bring everybody to campus," she said.
Martin visited during the summer to meet board members and staff, which helped her get oriented. She has been impressed by students, staff and alumni, and she is working to help ensure NDNU will move forward into the future.
"I do very much feel like I've come home," Martin said. "People have been incredibly welcoming, and I'm trying to get up to speed very quickly, and they have been very helpful with that."