When Menlo School joined the West Catholic Athletic League, the one big question was how its boys' water polo team would do facing high caliber competition week in and week out.
Quite nicely, thank you very much.
When Sacred Heart Prep opened the season, there were plenty of questions surrounding the Gators as well. Not only did head coach Brian Kreutzkamp not have one senior on the team, he was starting four sophomores and two freshmen.
All the Gators did was repeat as WCAL regular-season and tournament champions on their way to the No. 1 seed in the Central Coast Section Open Division, which opens play this weekend.
On the other side of the bracket is No. 2 Menlo and both teams are eyeing another championship match meeting.
Both have certainly worked their way into the position they find themselves in now.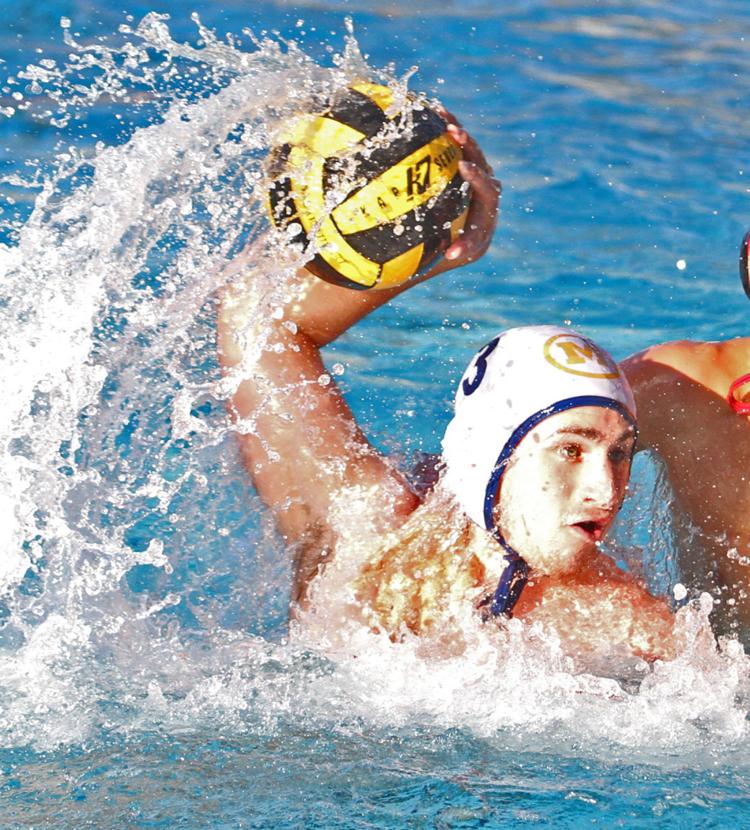 "Our goal is be our best," said Menlo head coach Jack Bowen. "Our goal is not to have the best record."
That is precisely what Menlo (19-8) had when playing in the Peninsula Athletic League for nearly 20 years. Bowen said his teams' records in league play over that time was 200-5. To say the PAL was not the best preparation for the playoffs is not an understatement.
This season, however, playing in arguably the toughest league in Northern California forced the Knights to be focused on league opponents instead of finding their tests against non-league competition.
"(In PAL play) when Wednesday came around, we were hardly ever preparing for our opponent. We were getting ready for the big non-league match on Friday or a tournament," Bowen said. "It really has changed the texture of a season (joining the WCAL), to have these hugely important games that you have to prepare for in the middle of the week. It ramps up the excitement."
Both Menlo and SHP are perfect examples of iron sharpening iron. Playing against the likes of Bellarmine, St. Francis and Valley Christian can only be a benefit as they are some of the best teams in Northern California.
"Playing against better teams makes you better," Bowen said, whose team opens the playoffs against No. 7 Santa Cruz (23-2) at 1 p.m. at Lynbrook High School.
That was a singular focus for Kreutzkamp's Gators. Whereas in years past when Kreutzkamp was focused on the season as a whole, this season Kreutzkamp put the focus solely on league play — which for most teams would be plenty.
"We're keeping things as simple as possible," Kreutzkamp said. "We put a lot of emphasis on the WCAL and the WCAL tournament. We wanted to get the top seed going into CCS. There are a lot of teams that are really close."
Focusing on WCAL play is not a bad idea. If a team can compete there, it can compete against anyone. Bellarmine, a Northern California power, is the No. 3 seed in the Open Division. St. Francis is No. 4 and Valley Christian is No. 5.
"It's the most parity I've seen since we created the Open Division," Kreutzkamp said, whose Gators will be at No. 8 Soquel (13-8) at 10 a.m.
Menlo's leaving the PAL opened up the league championship, which Woodside filled this season as the Wildcats beat Menlo-Atherton twice to capture the Bay Division championship. That, coupled with a strong showing outside of league play, earned them the No. 2 in the CCS Division I tournament.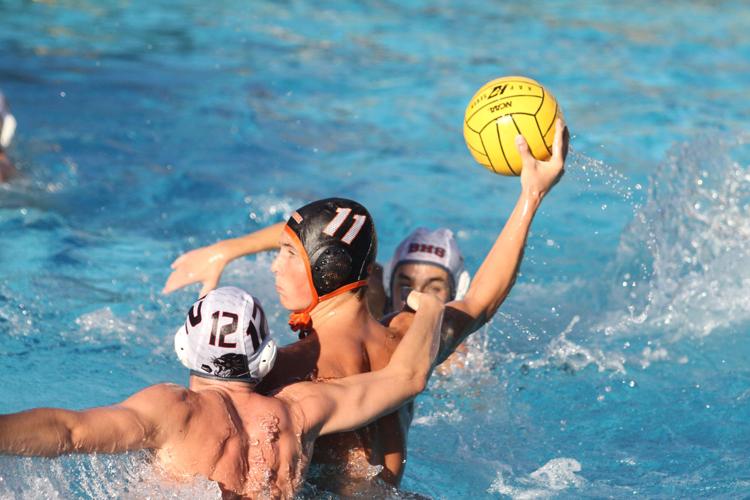 Utilizing a varied offensive attack, Woodside (18-6) was 0-2 against teams in the Open Division, but were 3-1 against other teams in its bracket — beating No. 4 Mitty, No. 6 Menlo-Atherton (twice) and No. 7 Wilcox.
The Wildcats' only loss to a Division I team was a 10-8 defeat at the hands of top-seeded Leland. Woodside opens Division I play by hosting No. 7 Wilcox (10-12) at 10 a.m. Menlo-Atherton (12-12) will be at Serra for a 1 p.m. match against No. 3 Palo Alto (14-8).
Mills (14-8) will be the lone PAL representative in the Division II bracket. The Vikings will face No. 2 Carmel (14-10) at 2:30 p.m. at Santa Teresa High School.
Much like the boys' Open Division, the girls' CCS Open Division features both Menlo and SHP. While the Lady Gators (22-3), like their male counterparts, earned the No. 1 seed, the Lady Knights (15-9) come in as the No. 7 seed. SHP faces No. 8 Mitty (15-13) at 1 p.m. at Woodside, while Menlo will take on No. 2 Leland (15-11) at 10 a.m. at Lynbrook High School.
PAL Bay Division champ Castilleja (15-9), once a power in Division II, has struggled since being moved into the Open Division. The Gators will take on No. 3 St. Francis (18-7) at 11:30 a.m. at Woodside.
The Menlo-Atherton girls (15-7), the No. 3 seed, will take on No. 6 Santa Clara (20-1) 2:30 p.m. at Serra in the Division I bracket, while Notre Dame-Belmont (14-11) is the No. 7 seed in the Division II bracket and will face No. 2 St. Ignatius (11-11) 10 a.m. at Serra.