When Ryan Hamilton graduated from Aragon in the spring of 2007, he knew he didn't want to necessarily play baseball collegiately.
Turns out, he wanted to coach. Hamilton, 31, last month was named the new varsity baseball manager at Carlmont High School.
He replaces Rich Vallero, whose contract was not renewed after the 2020 season was shuttered. Despite being an Aragon alumnus, Carlmont has always held a special place in Hamilton's heart
"I was over the moon with joy when I got the word from Pat (Smith, Carlmont AD)," Hamilton said. "Carlmont means a lot to me. Something a lot of people don't know is, all my aunts and uncles went to Carlmont. My parents were high school sweethearts (at Carlmont). I went to daycare right above the baseball field.
"It was a dream of mine to be a head coach at Carlmont. I'm thrilled it ended up happening this way."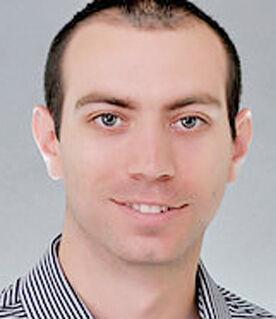 He takes over a Carlmont program that has been among the best in the Peninsula Athletic League for the last 15 years. Since 2006, Carlmont has won eight PAL division titles (one in the Ocean and seven more in the Bay Division), with four runner-up finishes. The Scots won five straight PAL Bay championships from 2013 to 2017.
In two varsity seasons for the Dons, Hamilton appeared in 53 games, batting .378 with 34 runs scored and 23 RBIs. On the mound, he was 4-3 in 12 starts, with a 2.67 ERA in 73.1 innings of work, while holding the opposition to a .225 batting average.
After graduating Aragon, Hamilton enrolled at UC Santa Barbara and while he did not play for the Gauchos NCAA team, he did play four years with the school's club team. His senior year, he managed the team to the National Club Baseball Association World Series.
At that point, Hamilton was hooked on coaching. He returned to the Peninsula and was hired at his alma mater, serving as the Dons junior varsity manager from 2012 to 2016, serving one season as an assistant as he enrolled in chiropractic school.
"We won three league championships in four years," Hamilton said.
He left the program when he and his wife moved to Boston to continue their chiropractic work. He was willing to coach with a local team, but did not find the right fit, which kept him out of the dugout for two years.
"It was really nice to step away for two years because I got to learn the game in a very deep way. I never stopped learning about coaching," Hamilton said. "I joined the American Baseball Coaches Association (ABCA), watched coaching videos, trying to learn the most I can about the game."
Hamilton returned to the Peninsula in 2018 and applied for the Woodside opening. He didn't get it and eventually became a varsity assistant at Sequoia under Corey Uhalde, where he has spent the last two seasons. He applied for the Sequoia job when Uhalde stepped down after the season was shut down, but like the Woodside spot, Hamilton was passed over at Sequoia.
"It was (getting frustrating). I was reaching out to my coaching contacts … venting to them, 'What does it take to get a job?'" Hamilton said.
Sequoia athletic director Melissa Schmidt said Hamilton was a strong candidate and right as she was hiring Mike Doyle to take over the Cherokees program, the Carlmont job came open. Schmidt strongly encouraged Hamilton to apply for the job and that she would put in a good word for him.
Now he is in charge of his first high school program and he's ready to implement his style on the Scots.
"You need to get the players to trust you. It doesn't matter how much you know, if they don't buy in, it won't work," Hamilton said.
Given his aggressive approach to the game, expect the Scots to buy in completely.
"I believe in attacking. Just creating havoc (on the field)," Hamilton said, adding his style is akin to what many would call "small ball" — where bunting, aggressive base running and stolen bases are still a part of a team's offensive attack.
"As far as pitching and defense, keep it simple. Attack hitters and get in and get out as far as limiting pitch counts."
Hamilton is also big on making sure his players are efficient with their movements, whether its in the batter's box, on the mound or in the field. To that end, he said a lot of baseball specific work in the gym can help prepare the players for the rigors of playing the season.
"I talk a lot about understanding movement and see how that applies to how we're moving (in the game). I'm very involved in strength training. That's a huge part of baseball — how to move in the gym, how to do it correctly," Hamilton said. "That's something that is really ignored a lot. Hopefully we get the Carlmont [weight room] open soon. That's a big part of my program, for sure."