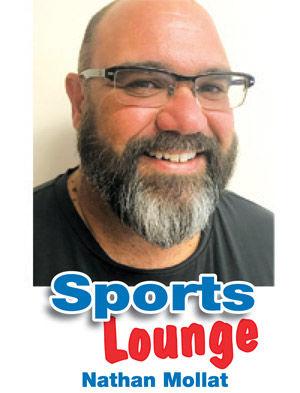 Bill Shine took over the Menlo School tennis program beginning the 1995-96 season. Who was the last league coach — the Peninsula Athletic League or the West Bay Athletic League — to beat a Menlo squad?
"It was me, (coaching) at Pinewood," Shine said. His Pinewood team, which he helped build from scratch in the mid-1970s, was the last league school to beat Menlo, during the 1994-95 season.
Since then, neither the boys' nor the girls' teams at Menlo School has lost to a league opponent.
It is that kind of dominance that led Shine, 66, to being named to the United States Tennis Association Northern California Hall of Fame.
Following a standout high school career at Los Altos in the early 1970s that saw him earn team MVP honors all four years and a pair of appearances in the Central Coast Section singles finals, Shine went on to star at Louisiana State University-Lafayette before trying his hand at making a go at a professional tennis career.
As a way to earn money for tournament entry fees, Shine turned to private coaching. It was during that time he decided he wanted to become a coach full time. He was asked to start the program at Pinewood, at a time the school was planning to expand into a high school. After 14 years with the Panthers, he joined Menlo and the rest is history.
"I kind of outgrew Pinewood," Shine said, noting they only had four tennis courts, instead of the usual seven or eight. "It was a great opportunity to go to Menlo. … It was just unbelievable support from the Menlo administration and athletic department. I have to give them a lot of credit for the commitment to give me whatever I've needed."
Of course a coach is only as good as the talent on the team and that's where Shine hit the jackpot, but you have to give him credit for top talent wanting to play for one of the best coaches around.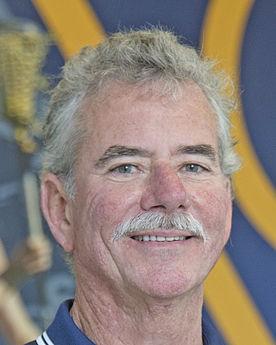 "The most satisfying thing in my coaching career is the consistency of the teams. … We've been knocking on the door (for section and regional titles) every single year I've been here," Shine said. "I think we have a pretty good blueprint of how to grow a program."
The combination of top coaching and top talent has equaled one of the most dominating runs in any sport at the high school level. The only thing to compare it to is the De La Salle football team's record of 300-0-2 against Northern California teams since 1991.
Last fall, the Menlo girls' team wrapped up its 26th straight league title, while the boys' team — which saw its season shuttered after a Feb. 27 match because of the coronavirus — has won 256 straight league matches. Both of those are continuing state records.
Shine has guided the Knights to 25 CCS titles (15 for the boys, 10 for the girls) as well as 20 CIF-Nor Cal championships while compiling an overall record of 1,074-154.
"To be at Menlo and never lose a league match for 25 years? That's unbelievable. … I've had kids injured, sick, (having) bad days. We've come close (to losing) a couple times … but now the motto for the kids is, 'Not on my watch,'" Shine said. "I still pinch myself and I don't take anything for granted. If you're not improving, you're getting worse. You never want to take a day off and mail it in. Once I do that, I'm retiring."
If you happen to watch a Menlo match and see Shine stalking from one court to the next, urging his player on, you know he is nowhere near retirement.
"It never even dawned on me that I would be here right now," Shine said.
I just wanted to acknowledge emails I have received regarding archived stories you want to see. I said I'll try to get them into the paper, and I will still try, but there is more to it than just grabbing a story and going.
With no live sports happening, I need a way to find an art element to use on the front page of the sports section, so if I go with an archived story, it has to have a photo that ran with it originally.
I am also trying to balance schools and sports, so I don't end up running five football stories a week from three different schools. I've been keeping a list of all the archived stories I've run and so far, I believe I've done a good job of mixing in a variety of teams, sports and story types — both game stories and features.
If nothing else, at least the suggestions readers are sending in allows me to see other similar stories in our archives that I might have never remembered. It's also given me a chance, in some instances, to go back in time to see how the Daily Journal used to look a decade ago, or more. The sports section has come a long way since its inception — from just seemingly random pages near the back of the paper, to a definable "section" in the Daily Journal.