Never underestimate the emotional power of a single win to a team that doesn't win a lot.
The Menlo-Atherton softball team entered Saturday's doubleheader at Castilleja owners of just two wins on the year. And those were runaway wins, 19-9 and 15-6, in an April 24 doubleheader at winless Gunderson.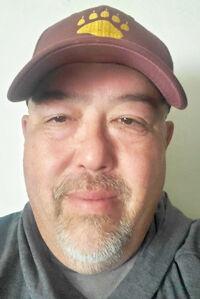 So, when the Lady Bears (3-9) rallied in their final at-bat Saturday during Game 1 to score a dramatic 10-9 victory, second-year head coach Steve Griggs couldn't help but smile.
"We have so few wins because we're such an inexperienced team, they went bonkers," Griggs said. "Especially since we had to come back like that."
Even though Griggs entered this season with just six games under his belt as M-A's head coach — due to his first season, in 2020, being cut short by the pandemic closures — he has plenty of previous coaching experience on his resume, nearly 30 years of coaching throughout Bay Area high school softball and baseball.
The entirety of his roster, however, doesn't have that much softball experience all told. Griggs said of the 13 players on M-A's varsity roster, eight of the players had never played organized softball previous to this year.
"Six weeks ago they didn't even know the color of a softball," Griggs said. "And Castilleja is the same way."
So, that the Bears went a little bonkers after their most dramatic win of the year is understandable. And it was well earned.
M-A had to make up an eight-run deficit after three innings of play. Casti senior Sophie Lenz swung for the two most difficult legs of the cycle through the first two innings, clubbing a two-run home run in the first inning, and following it with a two-run triple in the second.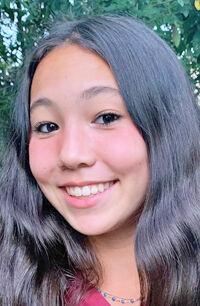 In the fourth, though, the M-A youth movement got a big boost from freshman Dani Koo, who fueled a six-run rally with a three-run home run, the first of her varsity career. The Bears scored twice more in the fifth to make it a 9-8 game. Then in the top of the seventh, M-A registered its first comeback win of the year.
Ate Tove led off the inning with a walk. Then junior Emily Travers tied it up with an RBI double. Travers followed with a steal of third. Then freshman Ashlyn Roeder — batting .632 on the season — beat out an infield grounder to short to drive home Travers with the go-ahead run.
"Obviously everyone was cheering because we just took the lead," Griggs said. "And then they knew that we had to hold them."
Casti leadoff hitter Raveena Lele set the table with a walk. She then moved to second on a passed ball, and to third on a wild pitch with no outs.
But Roeder the pitcher bounced back with a strikeout. Then Lenz stepped to the plate and nearly added to her bid to hit for the cycle by drilling a line drive to the left side of the infield.
"(I thought) that the run was going to score, and we were going into the tie game," Griggs said.
But the liner found the glove of Koo at short, who threw to third to double off Lele to end it.
Casti (2-5) got back in Game 2, though, defeating M-A 13-9 in the nightcap.
"We couldn't catch up in Game 2," Griggs said. "That was a tiredness factor. The girls, since we only had a six-game season last year, and they've been locked in their rooms the last 14 months, I told them it's going to be a long season. They didn't think 25 games was going to be that long, but it's 25 games in seven weeks."
Griggs is in his 29th season as a high school coach. He spent the first 21 years coaching baseball, at Arroyo-San Lorenzo; Waldorf-SF; Mission-San Jose; and Las Lomas-Walnut Creek. He then spent five years at the now defunct softball program at Tennyson-Hayward.
M-A didn't field a softball team in 2019, the year before Griggs arrived.
"One of the reasons they wanted me to come in … my career in high school baseball and softball is kind of (to) take broken teams and rebuild," Griggs said.