Sequoia athletic director Melissa Schmidt has been so busy with pandemic planning, she seriously considered the possibility she might have to step down from her longtime position as varsity girls' soccer head coach.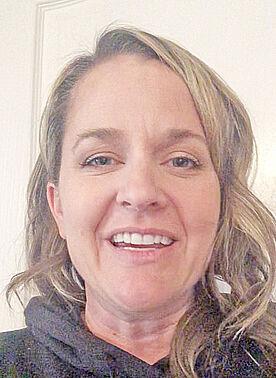 Schmidt took it upon herself to take the reins of implementing COVID-19 testing for the potential return of indoor contact sports throughout the Sequoia Union High School District.
"I just kind of dug into it when they first released the guidelines," Schmidt said.
Schmidt has been in contact with two companies, though the most promising, she said, is Unysis, an information technology company based in Pennsylvania. Unysis teamed with Inspire Health Alliance last August to provide convenient COVID testing machines throughout the country.
The East Side Union High School District in San Jose started utilizing Unysis for its athletics testing this week. East Side Union has already allowed for indoor volleyball to compete, though this has been included in the regular staff testing that was already in place, according to East Side Union High School District superintendent Chris Funk.
The remainder of indoor contact sports seasons — basketball and wrestling — will be expedited sooner because of the new testing system, he said.
"It's going to expedite indoor sports to get in there sooner and start practicing," Funk said.
While Schmidt is trying to get the SUHSD testing lined up, another district has already said it will not go forward with the additional testing necessary to start playing indoor sports before reaching the yellow tier.
Aragon athletic director Steve Sell said the San Mateo Union High School District decided earlier this week it would not do the additional testing of those athletes in basketball, boys' and girls' volleyball, and wrestling.
Sell said there was a lot of celebrating a couple weeks ago when it was announced indoor sports could begin play. But a closer look at the small print indicated it might be harder than initially thought.
"People were celebrating without analyzing what was going to be required to do it. … The (testing) requirements are so onerous," Sell said. "I don't think [the district] has the bandwidth to do that, to keep up. It's unfortunate.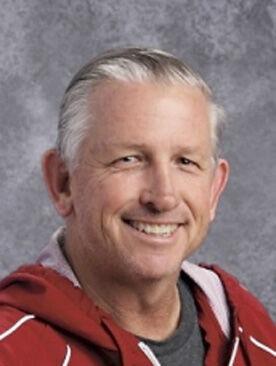 "This is the devil in the details."
Sell said state guidelines say players of indoor sports need to be tested before every game. Sports such as basketball and volleyball traditionally have two games a week, which would require two tests per week. San Mateo district schools are already testing athletes once a week.
"When you really start looking at these testing requirements … I don't think we're going to be the last district to say, 'You know? That's just a bridge too far."
If there is one thing for which Sell has prepared, it's the fact that things can change quickly and indoor sports could be back in season sooner rather than later.
"The (infection) rate could magically drop. Who knows?" Sell said. "There are a number of ways these things could change. The state could come out and say yellow sports are now orange (tier) and you don't have to test anymore."
Schmidt said the state is looking for high schools to be on par with what colleges are doing in regard to testing, which would entail multiple tests per student athlete, per week.
"They certainly seem to have the bandwidth to take it on," Schmidt said.
The other company Schmidt said is an option is the 11:11 COVID Project out of Michigan. She said the Sequoia Union High School District is also looking into options.
"It's all like a game of triage right now for everybody," Schmidt said.
Sequoia Union is considering a third option, Curative, the company currently implementing weekly staff testing. With Sequoia Union students readying to return April 5, however, athletics testing is not the district's only priority, hence Schmidt's comparison to a game of triage.
"She's not wrong," said Jarrett Dooley, Sequoia Union High School District director of student services. "She's feeling it in her role. … I think certainly everyone is feeling the most emergency task items, because right now there's a lot of emergency items. So, her saying that is a hundred percent accurate."
Dooley has previously worked in athletics, including as a middle school athletic director and a girls' soccer coach at Wilcox-Santa Clara.
"I know the role and importance athletics can play for kids," Dooley said. "So, I'm always an advocate of doing everything we can for these kids. And this is no different."
Curative's weekly testing has worked efficiently for staff, Schmidt said.
"Which is nowhere near what you're going to need to do if you're going to play a sport," Schmidt said.
The challenge for student athletes is testing must be conducted three days per week for indoor contact sports.
"We have current testing set up for staff and that's through Curative … so we've been exploring anything and everything, trying to get our brains wrapped around cost and logistics," Dooley said. "It's just such a huge, huge thing."
Badminton, a non-contact sport, is set to begin indoors next week. But no date has been set for the return of indoor contact sports in Sequoia Union.
"I would love to, but I can't yet," Dooley said. "We really are, with kids coming back April 5, trying to offer as much as we can to students within our district. We are hoping to get this implemented as quickly as possible."
Schmidt, though, has found a respite from the difficult task of leading the charge in testing implementation — on the soccer field, opting to retain her role as the Sequoia girls' soccer head coach.
"I need this in my day," Schmidt said. "It's making me so happy to be out there."