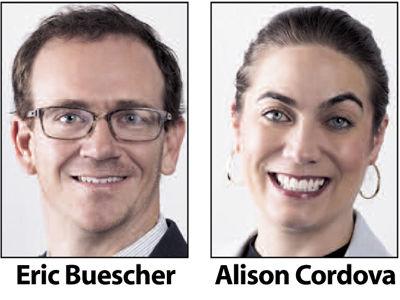 On April 28, Senate Majority Leader Mitch McConnell drew a line in the sand on further federal help in response to COVID-19: "the Senate is not interested in passing a bill that does not have liability protection." The destruction wrought on people emotionally, physically, medically and economically by the novel coronavirus is not a reason to preemptively protect those who may and will behave irresponsibly in its throes and aftermath. And the current effort to get a free pass by using these "strange times," "unusual circumstances," "weird situations" or whatever other euphemism we're currently using for the likely death of more than 100,000 Americans in under four months must be rejected.
Companies that comply with the law, perform safety tasks as well (or better!) than a reasonably careful person would, and work to effectively, efficiently and honestly protect their employees, customers and patients, are not at increased risk of liability related to the novel coronavirus. What it means to "be reasonable" may change, but the touchstone of letting our peers evaluate whether conduct meets that standard should not. And thinking seriously about allocating risk during this pandemic requires recognition of who is being harmed. Those suffering most acutely are not the corporations being offered legal immunity.
Data from the Center for American Progress and U.S. Bureau of Labor Statistics shows that African Americans are overrepresented in the food service and hotel industries, sectors devastated by the economic effects of COVID-19. A Washington Post analysis of early data found the novel coronavirus appears to be affecting — and killing — African Americans at a disproportionately high rate. Nearly a fifth of our workforce is unemployed, a burden falling disproportionately on communities of color and lower income individuals. Legal immunity will not protect these people.
We would be forgiven for thinking Upton Sinclair prescient in observing in Oil!: a novel, that "it appear[s] as if the whole world [i]s one elaborate system, opposed to justice and kindness, and set to making cruelty and pain." Justice and kindness are the values that we will use to survive the coming months, despite the cruelty and pain inflicted by the virus and various incompetent and malevolent responses to it. Immunizing misconduct incentivizes pain and cruelty. Embracing responsibility fosters kindness and justice.
Kindness means responsibly doing our part to help people affected by, and on the front lines responding to, COVID-19. The medical professionals who selflessly throw themselves into the most terrifying of situations. The people going to work every day because they form the backbone of our essential services like food supply and health care. And especially people who do not have the privilege of staying home or forgoing work. While our recognition of the contributions made by these people is new, their role in fostering functioning communities is not.
Kindness also requires ensuring these people have a safe workplaces. Legal immunity makes this less likely. It encourages risk taking by separating decisions from their downside consequences. And decisionmakers' risk taking increases when the impacts of the worst-case scenarios fall on others. To have a world based in kindness, we must reject legal immunity.
The people suffering in this pandemic, and indeed all of us, also deserve justice. Meatpacking plants around the country are reporting hundreds of infected workers. Skilled nursing facilities are struggling to cope amid horrific outbreaks. Workers at these places are reporting abysmal, inadequate and absurd "safety" responses.
Legal immunity for malfeasance is not justice. It is a redistribution of the consequences of bad actions off of the bad actors and onto all of us. It does not prevent the meat plant workers from getting infected, neither does it offer a miracle cure for the virus when they do. It does not pay the whistleblower who is terminated for agitating to be safe. We will. Legal immunity ensures wealthy companies retain the rewards of their risks while socializing the harms those same risks cause. In doing so, they consolidate and increase their wealth and influence. Legal immunity is about amassing power at the expense of justice.
To be protected from liability related to the novel coronavirus, the best thing to do is to follow the same tenets the rest of us strive to. Be kind. Be reasonable. Be responsible. Abandoning these principles by giving away legal immunity should not be where we turn now. If Mitch McConnell insists on doing so, he should be left alone to work against kindness and justice.
Eric Buescher and Alison E. Cordova are partners at Cotchett, Pitre & McCarthy. Buescher represents victims of mass torts, whistleblowers exposing fraud, and nonprofits working to protect public lands and waters in California. Cordova has litigated several personal injury and wrongful death cases against major corporations, including PG&E, Chevron, PetSmart and Boeing.