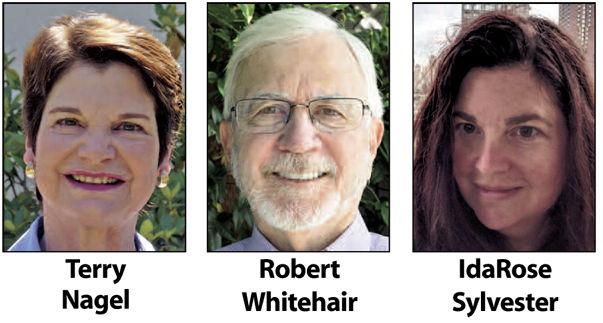 With more days of scorching heat each summer and wildfire smoke filling our skies every fall, there's no denying that climate change is here. This is not the world we want to be living in, and we certainly don't want to leave our planet in worse shape for our children.
The best thing to do in a crisis is to stop doing what created the problem. That's why city leaders all over California are adopting "Reach Codes" that limit natural gas (a fossil fuel) and provide electric vehicle charging infrastructure in new construction. So far, around 20 city councils in California have approved at least the first reading of ordinances that will restrict natural gas, including around 10 in San Mateo and Santa Clara counties. Some California cities, including Morgan Hill, Berkeley and Alameda, have completely banned natural gas from new buildings, and some have instituted partial bans for some building types, like San Jose.
Avoiding natural gas in new construction is one of the easiest and fastest ways that local cities can help our state reach its goal to become carbon neutral by 2045. Since homes built today are likely to be in use 50 to 100 years from now, it doesn't make sense to keep building them with gas systems that will need to be replaced, at great expense, with electric power to comply with coming regulations.
Once considered a better option than oil and coal, natural gas is now considered an environmental disaster. More than half of U.S. production of natural gas comes from fracking, a process that injects cancer-causing chemicals and water deep into the ground, polluting air and water and even causing earthquakes. We know that natural gas, which is primarily composed of methane, is far more potent in contributing to climate change than carbon dioxide. A recent NASA survey found that oil and gas facilities cause 26% of methane emissions in California.
Eliminating natural gas has many other benefits, including:
• Better air quality. Burning gas in household appliances such as stoves can cause indoor air pollution levels that would be illegal outdoors. Studies show it contributes to asthma and other respiratory problems.
• Safer homes. Natural gas use is responsible for almost half of house fires, and gas pipelines can rupture and leak methane, which is highly flammable. The 2010 San Bruno pipeline explosion is one example.
• Saving money. The average all-electric single-family home costs at least $6,000 less to construct than one powered by gas and electricity, and new electric appliances are generally more efficient and cheaper to operate. In addition, the cost of natural gas is escalating, with PG&E asking for a 24% rate increase by 2021.
• Job creation. As new homes adopt clean energy, companies will hire more workers.
Of course, people have questions about all-electric construction. Some worry about depending only on electricity during PG&E's rolling blackouts. However, gas does not add redundancy because all modern gas appliances require an electric starter. And gas is turned off in emergencies, too.
When electricity was restored recently to Healdsburg after a two-day blackout, all-electric homes and businesses had lighting, hot water and heat right away, while stores and restaurants dependent on gas had lighting but remained closed — sometimes for a week — while waiting for Pacific Gas and Electric to relight pilot lights.
Other people are concerned about having enough electricity. In San Mateo County, Peninsula Clean Energy has procured long-term contracts for renewable energy from large-scale solar and wind sources. Another supply option during power outages and daily usage is to rely upon a back-up source such as batteries or solar power. Huge investments are now being made in large-scale battery energy storage. In addition, Gov. Newsom is avidly promoting microgrids, which are locally controlled and operated power sources.
Still others say they can't live without a gas stove. They may be thinking of clunky old electric stoves with slow-to-heat resistance coils. Induction cooktops are sleek and offer instant heat that is easy to control. Most people who try one out love them, including many professional chefs in exclusive restaurants, such as The French Laundry.
So, what are we waiting for? The technology for building all-electric buildings is available today. We know we're facing a climate emergency. Let's help lead the way to a cleaner, greener, healthier future by adopting all-electric construction in new homes.
Terry Nagel is the chair and Robert Whitehair is a volunteer with Sustainable San Mateo County. IdaRose Sylvester is campaign manager of Fossil Free Buildings Silicon Valley.