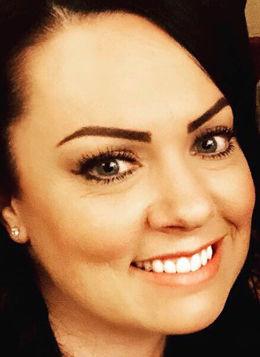 In the last 525,600 minutes, or the span of time between Labor Day 2020 and Labor Day 2021, our world is sometimes unrecognizable and sadly unchanged in many ways to before COVID-19. We saw racial and societal inequities highlighted and exacerbated by the pandemic, and witnessed our communities respond in surprising and sometimes inspirational ways.
As the executive secretary-treasurer of the San Mateo Labor Council, my role has been to lead and work side by side with incredible groups of people, both union and nonunion, to address the unique and severe challenges faced by front-line workers and others affected by COVID-19.
Since Labor Day 2020, the work of the labor movement at national, state and local levels helped elect leaders from President Biden and Vice President Harris on down, and some of the most progressive policies in our county are being spearheaded by some exciting new faces. We witnessed our community partners and core service agencies stepping up like never before, coordinating a pandemic response that pivoted on what often felt like a moment's notice. They are still doing so, 18 months into a public health crisis that has no firm end in sight.
At the labor council, we worked with neighboring councils to distribute more than $500,000 in hardship funds to communities of displaced workers who otherwise would have received no financial assistance. We have distributed food in partnership with Second Harvest Food Bank since April 2020 providing more than a million pounds of food to an average of 800 families each time. We have coordinated numerous rapid response workshops to help members who lost their jobs as a result of COVID, and we have continuously lobbied our various legislative bodies for a variety of manifestations of pandemic relief.
We facilitated vaccine distribution to front-line workers, attained emergency paid sick leave for workers affected by COVID-19, were instrumental in the discussions around vaccine access and equity, provided strike support, successfully won hazard pay for grocery and pharmacy workers in various jurisdictions, worked with state and local bodies on how to safely return to work in various types of professional situations, have been key partners in the county's recovery initiative and saw two more of our cities choose to raise the minimum wage on a timeline faster than that of the state. We are hopeful Foster City will be the third.
As we rebuild from the pandemic, we must identify the jobs available in our region, both short and long term. We need to figure out where and in what industries people are both unemployed and underemployed, and what is necessary for them to transition into full-time, high-road employment with quality wages, benefits and working conditions. Our workforce suffers from an opportunities gap rather than a skills gap and paths into the middle class should be expanded. One job should be enough.
For individuals displaced in sectors slow to return, we must help the transition into new employment and remove barriers. The populations in need of the greatest assistance often struggle to attain adequate technology, are unable to access higher education opportunities due to cost, have a hard time finding quality, affordable child care, and are regularly faced with housing and food insecurity due to the region's astronomical cost of living. We must all work together to address these issues holistically. The pandemic highlighted gross inequities that have existed for far too long and we must do better.
Labor Day was established as a national holiday more than 100 years ago to celebrate the social and economic achievements of American workers.
This last year has been one of the most difficult for workers we've ever seen. Despite myriad challenges, we persevered. Essential workers on the front lines were our communities' lifeline. Our members literally saved countless lives and kept us all afloat as the perfect storm of COVID and a recession ravaged our communities. 
We in your local labor movement, including teachers, nurses and firefighters; farmers and service workers; janitors, child care providers and construction workers; letter carriers, delivery drivers and sanitation workers; airline workers from the curbside to the cockpit; the people doing the day-to-day work of our municipalities; and so many more, will continue the fight for workers everywhere. And we won't stop there.
This Labor Day we recommit to justice. Economic justice. Social justice. Racial justice. Gender equality. Justice for all, no matter what they look like, where they live, what they do, how they identify or who they love. Nationally we're going to pass the federal PRO Act so that every worker has a fair shot at joining a union. We'll pass the Voting Rights Act to ensure all people have the right to make their voices heard in elections. We'll create millions of jobs with new investments in infrastructure. The future is bright when we stand together to fight for what is right. After all, it's what we love to do. 
Julie Lind is the executive secretary-treasurer of the San Mateo Labor Council.