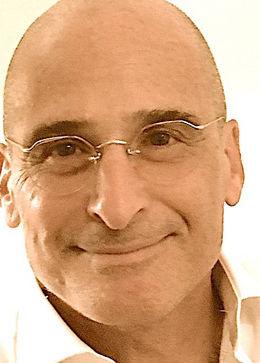 The San Mateo County Community College District is preparing to search for a new chancellor. After the 19-year reign of Ron Galatolo, followed by his still unexplained departure, and then the district attorney executing a search warrant on his office, I hope the board will learn some lessons from the experience.
First, make sure the new chancellor's contract has an exit strategy that does not test the limits of good financial stewardship of public dollars. Mr. Galatolo negotiated an incredibly favorable contract to leave his post as chancellor to become "chancellor emeritus" ($1.2 million plus benefits until March of 2022, held harmless for previous infractions and a clause abdicated the board's authority to fire him for cause). I have worked in academia for more than 35 years and have never seen anything like this. "Emeritus" status is usually given to a distinguished leader upon their retirement; no salary, maybe an office to continue their scholarly work.
Next, don't select from "The Usual Suspects." California community college presidents and chancellorships belong to a small, private club of individuals who play musical chairs, hopping from one institution to another. Just as often, an internal candidate gets the job. Rarely is an individual selected from out of state. This may partially be due to the search firms chosen by boards. There is a small cadre of California search firms, made up of former California chancellors and presidents, who "recruit" candidates from among their compadres. Recently, I witnessed a board reject a well-known and well-respected national search firm; one trustee said that "California is different from other states. Someone from the outside just doesn't know how we operate."
While California exceptionalism may be true, one of the things that destroys organizations is another phrase, "but that is the way we have always done things around here." The state chancellor reported to the Board of Governors that progress in improving completion and reducing inequities has been very, very slow. Glacial in fact. Maybe the problem, to mix metaphors, is that we are stuck in a swamp of our own making and can't get out of the box we created for ourselves? Someone with fresh ideas might be just the ticket.
The new chancellor should be a good steward of financial resources. Many California community colleges are in financial trouble, running deficits in the millions. SMCCCD is one of the best funded in the state, yet it must be doing something wrong. Unlike most community colleges that rely on state "apportionment" (when enrollment declines so does the cash), the district is funded by local property taxes (as property values rise, the district benefits). So why can't it resolve contract negotiations with faculty and classified staff? The district has no excuses for financial woes, except maybe how it spends its money.
An examination of learning outcomes leaves much to be desired. While the national average for the three-year graduation rate at community colleges is 27%, it's only 18% at SMCCCD. The new chancellor may need to rethink priorities and reconsider resource allocation. It's my experience that institutions often build more and more programs without eliminating those that have outgrown their raison d'étre. Sometimes I think a farmer would be a good chancellor, as it takes an understanding of "weed and feed" to nurture a sustainable organization.
The district needs a leader whose attention is not misdirected from the academic mission to other priorities, like building the Taj Mahal of gyms or an Environmental Science Center without student labs on environmentally sensitive ground. Beautiful edifices doth not an education make. While community college students should not be second-class citizens to those attending private institutions, I would think our primary mission is to build students' minds and help them to develop productive lives, not focus attention on building a retractable roof.
Most important, and this would be a breath of fresh air, would be to find someone who actually has successfully moved the completion needle and reduced achievement gaps ... equity, diversity and inclusion is the new mantra, but chanting it repeatedly does not magically change reality.
"Integrity" and "transparency" are characteristics desired by SMCCCD employees. As a member of the community who pays the bills in a well-funded district, I'd like to find a candidate willing to put this new stipulation in his or her contract: "Should district goals and objectives not be achieved in a certain amount of time the chancellor will voluntarily step down." Now, that would be a true sign of professional integrity, something our district and nation could use more of right now.
Michael B. Reiner, Ph.D., is a higher education consultant and educational researcher now living in San Carlos. Previously, he was a professor of psychology and college administrator at City University of New York (CUNY), Miami Dade College, the Riverside Community College District and SMCCCD. He can be reached at mreiner32205@gmail.com.