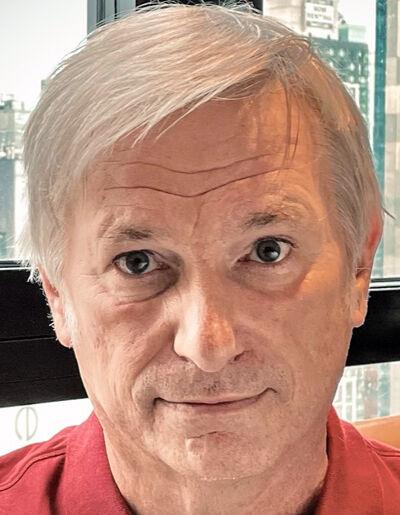 The San Mateo City Council will shortly consider a contract to begin work on a long-planned set of dedicated bike lanes in the North Central neighborhood, including 2 miles of Humboldt Street from Peninsula Avenue to Fifth Avenue, part of a citywide initiative to improve street safety for all users.
We've lived on Humboldt Street for 13 years; we use cars, and occasionally use bikes for casual purposes. I'm no dedicated cyclist. I would bike more for errands or to commute if our streets were safer. However, in our neighborhood biking can be an exercise in bravado, given narrow streets, dense on-street parking and vehicle storage, heavy traffic, and often poor existing street and sidewalk design.
While I primarily use a car, I urge the council to approve this project, even though the plan includes significant loss of street parking, including all parking on the west side of that part of Humboldt Street — even in front of my house. The safety benefits for all are well worth the difficulty significant parking reduction brings.
And the city needs to do much more to improve the overstressed streetscape that density in North Central has produced, which will surely accompany denser housing other neighborhoods, like it or not.
Why more bike lanes? Yes, the city just completed a similar project on San Mateo Drive, a parallel street closer to downtown. That project was well west of North Central. The Humboldt project is the next link in a network of safer bike routes throughout the city. It will connect to the San Mateo Drive corridor and others, existing and planned.
We desperately need this in North Central. Many here bike to work; I see them all day long. Dozens of students ride on Humboldt toward schools, usually on the sidewalk, because they know Humboldt is dangerous. Many people ride from our neighborhood to take advantage of the Bay Trail and parks on the Bay, or to businesses downtown. But our neighborhood has almost no dedicated bike infrastructure. Most other neighborhoods have less overall density, broader avenues and already have defined bike lanes.
Some question, why Humboldt?
The Humboldt corridor is critical to improving safety. In a tragic example, just few months ago, a cyclist on his way to work in the morning was mowed down by a hit-and-run driver and put in a coma about 20 feet from a four-way stop at Tilton Avenue and Humboldt Street. With adequate bike lanes, it likely wouldn't have happened.
Surrounding streets don't offer a viable alternative: They are much narrower and more densely packed; often too narrow for two cars to pass, let alone for cars and bikes to coexist for long stretches; and there is no room for bike lanes on them.
But what about all those lost parking spots? Yes, we are all going to find it tougher to find street parking. But we don't necessarily have a parking problem in North Central, we have a car storage problem — and we have a good-neighbor problem.
On my block — just one block on Humboldt — I count well over a dozen vehicles, including at least four commercial vans, all of which sit day after day, only moving on street sweeping days. Moving those stored vehicles would account for nearly all the parking loss on our block.
And I have no patience for the gamesmanship of those on every block in our neighborhood who take up two spaces with one car or try to use cones to block parking.
The city needs to do more. Take a hard look at more improved parking regulation and much stronger enforcement of both speeds and parking. Find creative ways to provide places for work vehicles within the neighborhood. There are many other areas that need urgent attention.
Change for the better usually means adjusting old ways and making allowances. We are nearly all packed into multiunit addresses; ours is one such residence. But inactive vehicle storage and poor use of other options shouldn't prevent us from having safer streets.
The bike lane projects have been in the works for nearly two years. Opportunity to comment was provided and many of us showed up to ask questions, voice opinions and provide input. This project will provide better safety for pedestrians, cyclists and drivers, and the ability to do more without cars, safely — something we all need desperately.
One lane of parking on a critical stretch is the price we must pay for no more comas, no more maiming, no more dogs killed and more equitable streets for all who use them. Build the bike lanes, we need them.
Kevin Simpson has lived in North Central San Mateo for 13 years and works on the Peninsula. He is an avid amateur astronomer, painter and volunteers in dog rescue, and especially loves San Mateo's park system.