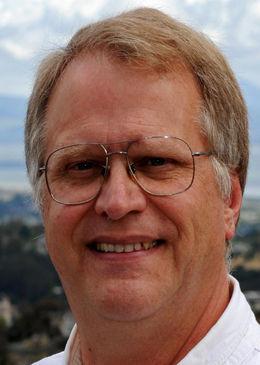 With the ongoing problems at Pacific Gas and Electric, an increasing number of public officials are commenting publicly on the possibility of a state government takeover of the utility. I used to serve as a vice president of a utility that could serve as a model for that takeover: The Tennessee Valley Authority. That's right, TVA.
Many Californians have read about TVA in a history class, but few realize it still exists. Indeed it does still exist. It is one of the largest electric utilities in the country. The TVA electrical system is roughly comparable in size to PG&E.
TVA's legal form is a "government corporation." That means TVA's equity is owned by the government, but its debt (bonds) are publicly traded. TVA is not part of any of the traditional cabinet departments. The TVA board reports directly to the President of the United States. TVA was formed that way to allow it to accomplish a lot of work quickly in the emergency of the Great Depression. There are roughly 20 other government corporations with similar legal forms.
For PG&E, the process might work as follows.
Step 1: California forms a government corporation roughly like TVA, reporting to the governor.
Step 2: The new corporation receives the assets of PG&E. The basis for this action could partly relate to the PG&E bankruptcy and partly a declaration of emergency.
Step 3: The new corporation sells off some or all of the power generating plants to investor-owned utility companies and buys power from them as needed.
Step 4: The new corporation re-engineers and rebuilds the transmission and distribution grid to modern safety standards using funds partly from the sale of the generation assets and partly from new bonds issued by the corporation.
The concept of the new corporation holding the transmission and distribution systems but buying power from investor-owned generating plants is a common formula in other countries. At TVA, I once hosted the government minister of power from one of the countries in South America. The national grid for that country holds an hourly auction to buy power from the investor-owned generating plants. The plants that submit the lowest bids get the contracts on an hour-by-hour basis.
I have left the PG&E natural gas system out of this suggestion, but some type of sale and/or leaseback of the gas system could also contribute to the solution of the problem.
TVA built most of its hydroelectric facilities from scratch, but it also acquired some existing private-sector utility systems as part of its early history. That precedent could apply to the new corporation.
There are obviously a huge number of legal and financial details and problems to be worked out for any plan like this to work. But I think state government authorities should at least examine it as one possibility. TVA certainly didn't do everything right. TVA made plenty of mistakes including starting a massive program of building nuclear generating plants in the 1960s. Most of those nuclear plants were canceled in mid-construction and some of the ones that were eventually completed cost vastly more money than intended. Another TVA mistake was that it never had an "exit strategy" for privatizing any of its assets after the emergency of the Great Depression ended. Some parts of TVA continue to make sense as a government corporation even today, but other parts could have been privatized long ago.
As a general rule, I think government bodies should stay out of private sector functions that are working well. But PG&E is not working well. After two bankruptcies, I don't know where it could get the financial resources to fix that grid. Major portions of the PG&E grid are nearly a century old and many of the lines were engineered for 55 mph winds back in the day. PG&E CEO Bill Johnson (an old TVA executive) recently said it would take a decade to fix PG&E's systems. He later walked back that comment, but I think he had it right the first time. Even with unlimited funds, I think it probably would take a decade, and PG&E won't have adequate funds on its own.
Tom McCune is CFO of Kobalt Brands Inc. and a member of the Belmont City Council.