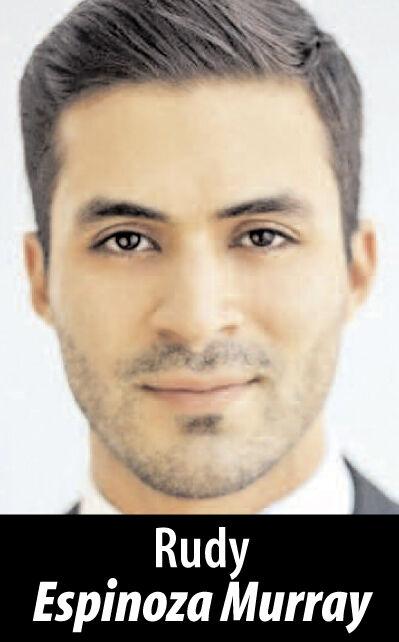 Ballots are about to drop for the June 7 primary that will most likely be the final elections of the county sheriff and District 2 Board of Supervisors. Likely to head into the general election are the races of District 3 Board of Supervisors (coastside, unincorporated parts of the county, San Carlos, parts of Menlo Park and Belmont), Assembly District 21 and Congress District 15. In all the races, we have talented, experienced and passionate women running. But that's not what their opponents want you to think.
Just a few weeks ago, during the endorsement process of the San Mateo County Democrats, an elected member to that body, who is also on Charles Stone's campaign, referred to Noelia Corzo as a "neophyte." This led to gasps and plenty of WTFs. Juslyn Manalo, former mayor and current councilmember of Daly City was quick to come to Noelia's defense. Stating, "this is a voice of someone that has been on the ground. I've heard that word, "neophyte" before and that's destructive language." But, Noelia Corzo is far from a neophyte. She's on her second term in office after having served as president of the largest school district in the county, the San Mateo-Foster City School District. All while being a single mother and holding a full-time job as a social worker.
Alexis Lewis, another elected member of the Dems and vice president of the NAACP said this, "She has experience in policy, budget proposals, implementation to improve education, including school facilities, child care, raising teachers' salaries — she'll work with the other board members to develop programs to bring transportation for all, the homeless needs, and increase the number affordable housing, and address the severe needs we have in health care, including mental health."
Christina Corpus, a two-decade police veteran, former K-9 unit, commander, captain, and now Millbrae police chief, has faced nothing but headwinds. In a recent debate held in Redwood City, her opponent and supporters attempted to do the same — pin her as inexperienced. So, if she is inexperienced, why did the sheriff himself promote her? Clearly, he also agrees that she's experienced enough to hold the top ranks in his department. If 20 years in law enforcement isn't experience, I don't know what is.
Just last week, a fellow columnist questioned Chief Corpus' ability to beat her opponent in the polls because he hadn't seen, "major communications with voters via media advertising or the mail." In his column before that, he made no such accusations about Assemblymember Kevin Mullin's success in the polls by the same pollster, FM3. Interestingly enough, I have seen tons of messaging and Corpus has racked up big endorsements from elected leaders, like Mullin and state Sen. Josh Becker. I'm also aware that she has boots on the ground knocking on doors all over the county. Not to mention, people are tired of the status quo. Sadly, Bolanos was in Vegas at the wrong place and time. AND, he was also the only one in the Bay Area that collaborated with ICE until he suspended it at the end of last year after facing public pressure. To add, she also raised more than double of what her opponent did the first three months of 2022 — a clear sign that she has picked up steam. Bolanos may have started out strong from leftover 2018 campaign money, but she's a force to be reckoned with.
For all the talk about "experience matters," here we have two very experienced women who establishment folks are trying really hard to sideline and marginalize. For years they have worked hard to serve their communities and have proven themselves even though the system was designed to work against them. It's time that we show up for them, uplift them and support the folks who aren't currently represented at the table. The women in the race deserve a chance.
I spoke with Redwood City Mayor Giselle Hale about her Mayor's Mental Health Initiative that she started along with San Carlos Mayor Sara McDowell. It's taken off and the county has provided $200,000 to help fund the Mental Health First Aid Training. According to the county's website, this project is aimed at "training residents to help others who may be experiencing a mental health crisis."
"Access to mental health services in our community is a challenge that was exacerbated by the pandemic. Instead of waiting for change to come, Mayor McDowell and I rolled up our sleeves and got to work. We brought people together to deliver real, effective solutions to an urgent challenge for our community," Mayor Hale said.
Rudy Espinoza Murray is a father, husband, Redwood City resident and community organizer. He serves on the San Mateo County Resource Conservation District Board of Directors and on the county's LGBTQ Commission. All opinions are his own.