In America, very few things are free. Our capitalistic society has learned to monetize some basic human rights, like housing, health care and education. I see the value in creating competition so we get better products and services, but I strongly believe that there are a few things that an advanced society should be able to provide its people — like an education. One of the key ways to move up social strata in this country is through education. Through a plethora of post-secondary institutions, like trade schools and colleges and universities, Americans have been able to go from low-income to middle-income or higher in one generation. But when money gets in the way, it only feeds the cycle of poverty. In the California Senate, there is a bill, SB 893 by state Sen. Josh Becker, D-Menlo Park, that proposes to eliminate that barrier for San Mateo County.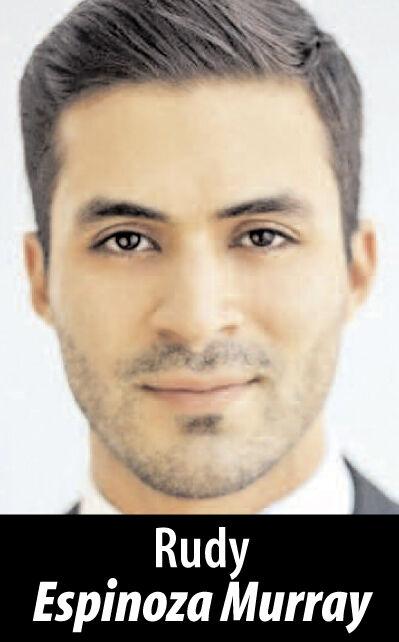 SB 893 would eliminate an outdated rule that forces community colleges to charge students an enrollment fee of $46 per unit if the county's community college district board wished to do so. What this bill would do is allow the district to charge anything between $0 and $46. Why does this matter? Back in the '80s, there was a budget shortfall that led to colleges charging an enrollment fee of $5/unit, even though it was contradictory to the mission of the community college system. Almost 40 years later, students are paying nine times that initial amount, and student enrollment is at a 10-year low in the county. It costs a community college student about $1,500 in enrollment fees per year, but when you add living expenses, you're talking about $15,000 per year, and that's assuming they have housing covered. For working-class families, this is almost impossible to afford.
"This is something we can't afford not to do," said John Pimentel, trustee of the San Mateo County Community College District board. "$1.6 trillion of student debt is burdening an entire generation going on to two generations. Over the last decade our community colleges have seen enrollment drop by 40%, more so over COVID and cost is a factor."
He argues that if the community college district is able to adjust enrollment fees, then the colleges can increase enrollment, "an investment that will have a 50-year return from that individual," he said. He's right. Someone with a college degree will make about $1 million more than someone who only has a high school diploma. Along with associate's degrees, the community colleges in San Mateo County offer 90 programs focused on job certifications, including master welder, firefighter, dental assistant, and many more — proven programs to increase income potential by more than 50% in the county. The general fund of the community college district currently has $200 million.
A few thousand dollars per student today equals a million over the next few decades? I'm all in. Kudos to Becker, Pimentel and the community college district Board of Trustees for insisting on this issue. We need free college in our county. If you support this bill, make sure you let your state assemblymembers and senators know.
I'm going to start sharing some facts on the local elections since we're getting close to the June 7 Primary election. On the San Mateo County Democrats endorsements which requires 60% of the vote of the elected members present:
Congrats to Christina Corpus for sheriff and Nancy McGee for school superintendent — they easily received the SMC Democrats endorsement.
On the District 2 race for supervisor — quite the disappointment. There were two rounds — the first Charles Stone of Belmont received 57% of the vote. During a second, Noelia Corzo of San Mateo received 57% of the vote. Since neither received 60%, it's a no-endorsement for the county Dems.
For the District 3 race, Ray Mueller swept the floor, taking the endorsement from Laura Parmer-Lohan, the candidate recommended by the party's endorsement committee. Congrats to Ray Mueller.
The biggest disappointment of that process, that only one person of color left with an endorsement and it sets a path for an all white-male Board of Supervisors.
On to the State Assembly race — I was privy to a poll memo ... Giselle Hale does better at home than Diane Papan, and by a significant margin — voters are looking for a fresh face and not someone belonging to a political dynasty. Bad news for other candidates — they're polling in the low single digits.
Rudy Espinoza Murray is a father, husband, Redwood City resident and community organizer. He serves on the San Mateo County Resource Conservation District Board of Directors, the county's LGBTQ Commission and as corresponding secretary of the San Mateo County Democratic Party.