While we are all focused, as we should, on the mid-term congressional elections, there are important local, county and state races coming up in November, and the next two and four years.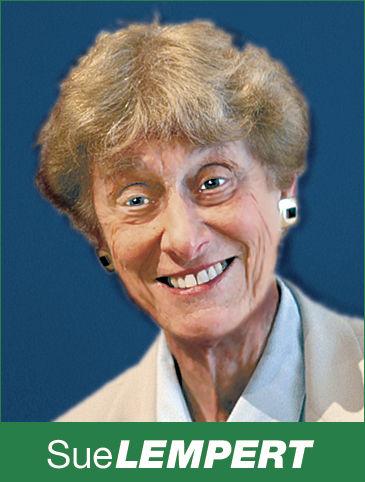 The most interesting City Council race where there are three openings, with only one incumbent, veteran Diane Howard, seeking re-election, is Redwood City. Candidates are: 1). Giselle Hale, planning commissioner with a big political bio. She was field director for the 2008 Obama campaign and also a former campaign manager for U.S Rep. Anna Eshoo, D-Palo Alto; 2). Rick Hunter, former planning commissioner with a long history in Redwood City; 3). Christine Umhofer, small business owner; 4). Diana Reddy, community activist and rent control advocate; 5). vice chair of the Planning Commission Ernie Schmidt and Jason Galisatus, Stanford University community relations professional. Not running again are incumbents John Seybert and Jeff Gee. It was a surprise when Gee decided to opt out. He was considered a rising star among county elected officials, was head of the SamTrans board, and well respected by his peers. A big loss for Redwood City.
San Carlos also has three openings because of the retirement of three incumbents. Bob Grassilli and Matt Grocott had announced earlier they would not run but the big and sad surprise was that Cameron Johnson is not seeking re-election. Johnson was also considered a rising star and a potential for higher office. Adam Rak, former member of the San Carlos school board and currently vice president of a small consulting firm and vice president of the city's Chamber of Commerce, was the first to announce. Laura Parmer-Lohan, who runs a business which help companies launch various medical products, was the second. Now there are three other candidates, two of whom have the same last name but are not related. Sara McDowell is a well-known community volunteer while John McDowell is a small businessman. Sara's lawn signs just say SARA so there is no confusion (The last time two people with the same last name ran was in San Mateo when Claire Mack defeated Tom Mack). The fifth contender is Ken Castle, a business development consultant.
In Foster City, with eight-year term limits, councilmembers Charlie Bronitsky and Gary Pollard are not on the ballot. Six people are vying for those seats. In South San Francisco, Mark Nagales looks like a winner for an open seat. In Half Moon Bay, three challengers are on the ballot. Two incumbents are running for re-election and there is one vacant seat. In the other cities which have elections this November, there are challenges to incumbents but all look safe unless they get lazy and take things for granted.
One of the contests which shouldn't be happening is for a seat on the San Mateo County Community College District Board for District 4. The fallout from moving to district rather than countywide elections means that two incumbents, veteran educator Tom Mohr and longtime trustee Richard Holober (who formerly represented District 3) will be facing each other for the same seat. I always opposed district elections and then changed my mind because of the expense of running countywide. Now even some cities are venturing down this dangerous path. I should have stuck with my original instincts. That being said, Mohr, a longtime San Mateo resident, is well known in the district where he was a popular and well-respected high school superintendent. Holober, formerly of Millbrae who recently moved to San Mateo, is a longtime labor leader and consumer advocate, and has the endorsement of the Democratic Party and local labor leaders.
In the beginning, it was curious that officials weren't lining up for state Sen. Jerry Hill's seat to be open in 2020. Shelly Masur, Redwood City councilwoman and former school board member, was first out of the box. And has that advantage. Now two others have joined the race, Burlingame Mayor Michael Brownrigg and Josh Becker, of Menlo Park who has run for state Assembly in the past. Becker is well connected in south county and the parts of Santa Clara County which are in Hill's district and also in Sacramento. Meanwhile Brownrigg has his former council colleague, Terry Nagel, on his side. Nagel was active in getting Nancy Magee (county superintendent) and Sandie Arnott (county treasurer) elected.
Finally, county supervisor Dave Pine decided not to run for Hill's seat but instead will go for Kevin Mullin's Assembly seat when Mullin is termed out. Carole Groom will be termed out of the Board of Supervisors in 2022. Charles Stone, Belmont councilman, has declared for her seat. It will be a challenge for a non San Mateo official to pull this off, but Stone, chair of the SamTrans Board, is full of energy, enthusiasm, experience and contacts, so he has a real chance. Especially if he starts walking San Mateo precincts now.
Sue Lempert is the former mayor of San Mateo. Her column runs every Monday. She can be reached at sue@smdailyjournal.com.