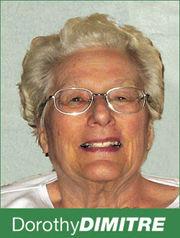 In 1962, in her book, "Silent Spring," Rachel Carson wrote: "For the first time in the history of the world, every human being is now subjected to contact with dangerous chemicals, from the moment of conception until death."
In 2000, the June 19 issue of "U.S. News and World Report" featured an article, "Kids at Risk." We were warned that: "Chemicals in the environment come under scrutiny as the number of childhood learning problems soars. One of every six children in America suffers from problems such as autism, aggression, dyslexia and attention deficit hyperactivity disorder."
Around 2005, in her riveting book, "The Body Toxic," Nena Baker warns us: "In the United States our chemical neighborhood includes more than 80,000 industrial substances registered for commercial purposes with the EPA. About 10,000 of these chemicals are widely used in everything from clothes, carpeting, household cleaners and computers to food, food containers, paint, cookware and cosmetics. But the vast majority of them have not been tested for potential side effects because the U.S. Toxic Substance Control Act of 1976 does not require it. The EPA has required testing of only 200 and restricted just five."
In 2010, the "Journal of Pediatrics" concluded that an association exists between exposure to pesticides and the increase of ADHD in children. That same year, "Time" magazine published an article titled, "Cancer, Cancer Everywhere." It was based on a report by The President's Cancer Panel about the risk of cancer from "chemicals and other substances in the environment."
Move on up to 2019. "Recent research identified 44 highly toxic chemicals in carpets that we inhale through our lungs and absorb through our skin. These carpets are used in homes, offices and schools, making them less healthy places to live, work, study and play. Children are particularly vulnerable because their brains and reproductive organs are still developing; they spend more time on the floor. Air pollution is particularly harmful to infants." — Mercury News, Jan. 16.
Poisonous chemicals are everywhere, yet very little is done about the problem. One poignant example was reported in the May 22 Mercury News: "They grow nation's food but can't drink water at their homes" — referring to a big problem in the Central Valley "where their faucets spew toxic water tainted by arsenic and fertilizer chemicals." And add the poisons in the atmosphere caused by weed killers like Roundup. Apparently, by the end of this year, the Environmental Protection Agency is planning to start work on a long-awaited plan (long overdue) to set national drinking water standards for two harmful chemicals linked to cancer, low birth weight and other health issues.
But not to worry! In "The Week," March 28, we read: "A West Virginia industry group has successfully fought clean water standards for the state, partly arguing that because so many state residents are obese, their bodies can handle more pollutants from coal and chemical plants."
Sadly, Rich Smith and Bruce Levine, authors of "Slow Death by Rubber Ducky," describe what we face today. "Regardless of age, ethnicity, place of work or residence, everyone is contaminated. Even the most clean living among us is polluted. And even the youngest are vulnerable. Unborn babies are found to have hundreds of chemicals in their little bodies, clearly indicating that toxins are passed on to children not only in breast milk during nursing, but also through the placenta curing pregnancy."
Shouldn't we be able to feed our families without worrying about noxious chemicals in our food? Shouldn't we be able to take a shower without being concerned about the poisonous chemicals emanating from the shower curtain, the spray of water, the shampoo, any scented product that we may wish to apply to our bodies? Shouldn't we feel free to allow our children to play on the lawn and crawl on the carpet without the fear that they are absorbing such poisons as pesticides and fabric protectors? Shouldn't we be able to trust that our regulatory agencies are doing their job?
For all these years, the above mentioned authors and countless others, have emphasized the seriousness of the problem. The dangers of the effects of the manufactured chemicals we are surrounded with every day have long been known. But largely, due to influence of our politicians by related corporate interests, we are all threatened by the poisons that increasingly surround us.
"For more than three decades, the chemical industry, with the complicity of our elected leaders, has kept us in the dark about the toxicity of everyday substances, successfully resisting policy efforts that would better protect the public. It's high time for chemical makers and Congress to come clean." — Baker.
Since 1984, Dorothy Dimitre has written more than 1,000 columns for various local newspapers. Her email address is gramsd@aceweb.com.