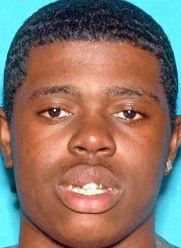 An 18-year-old San Francisco man made his initial court appearance Friday to face charges in connection with a shooting earlier this month at The Shops at Tanforan mall in San Bruno, San Mateo County prosecutors said.
Deandre Lejon Gantt did not enter a plea and is set to return to court on Aug. 5. He remains in custody with bail set at $5 million.
Gantt was arrested Thursday. Three other suspects — boys ages 14, 15 and 16 — have also been arrested in connection with the July 2 shooting that left two teens injured on the second floor of the mall at 1150 El Camino Real, San Bruno police said.
According to the District Attorney's Office, the shooting was between members of two San Francisco-based gangs and the two teens injured were members of the gangs.
One suffered a gunshot wound to the abdomen and the other suffered a gunshot wound to the leg, police said.
Hundreds of people were evacuated from the mall after the shooting while authorities searched for the suspects.