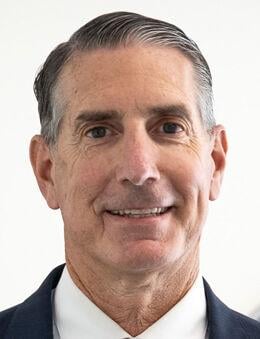 San Mateo County's new government center parking structure, currently under development in Redwood City, will now feature more than 120 electric vehicle charging stations because of a grant from the county's electricity provider, Peninsula Clean Energy.
"PCE is a great partner and this will further support our ability to not only encourage employees and the public to go electric but will assist as we start to transition our fleet to electric cars," County Manager Mike Callagy said in a statement.
The $248,000 grant from Peninsula Clean Energy comes from the agency's $28 million initiative called EV Ready which aims to install roughly 3,500 EV charging stations in the county in four years. San Mateo County will be the first recipient of grant funding with it likely to remain one of the largest offered through the program.
The grant will allow the county to double the number of charging ports initially planned for the seven-story structure, county spokesperson Michelle Durand said, who noted California building standards already required the county to incorporate 62 charging ports into the project.
Grant funding will also allow the county to prewire the garage, easing future additions of more charging stations, including an eventual upgrade of all 1,100 parking stalls to EV parking if public demand grows.
As planned, the structure will also include solar panels, enabling the structure to operate at net zero energy and allowing energy use at other county government center facilities to be offset by excess generated energy.
Installation of EV charging stations is part of the county's goal of achieving carbon neutrality by 2035 partly through a 95% reduction of employee commute emissions and electrification of all county vehicles, according to the county's Government Operations Climate Action Plan.
"The county has committed to achieving carbon neutrality from its operations by 2035," David Canepa, president of the San Mateo County Board of Supervisors, said in a press release. "Installing EV chargers is one of many investments that will need to be made to transition our polluting gas vehicles to clean electric vehicles. The partnership with Peninsula Clean Energy is helping the county make deep emissions reductions."
Peninsula Clean Energy's EV Ready Program, partly funded by the California Energy Commission, was launched last September with the goal to install 3,500 EV charging ports in San Mateo County within four years.
Of the program's $28 million, $24 million will be used for project incentives geared toward installing EV charging stations at commercial workplaces, multifamily dwellings and public locations. The remaining $4 million will go toward providing free technical assistance for support with project design, equipment discounts, bidding and contractor selection.
"This is a fantastic example of public agency leadership and just a taste of the potential for EV charging deployment in San Mateo County," Peninsula Clean Energy CEO Jan Pepper said in a press release. "Electrifying our vehicles is central to reducing our transportation-related emissions and our larger mission of mitigating harmful climate change."
Despite pandemic-related setbacks, Durand said accelerated work helped get the county back on schedule to complete construction on its parking structure by the end of July with a ribbon-cutting ceremony slated for September. Having completed concrete pouring and steel installation, she said crews are now working on landscaping, interior finishes and elevator work.
While stalls will be available to employees, the public may gain access in the future in the evening and on weekends.