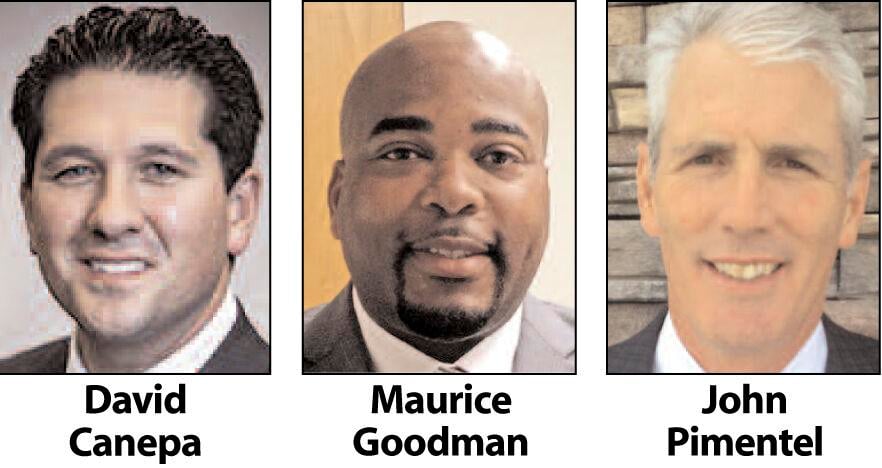 In a potentially notable collaboration between local agencies, the San Mateo County Board of Supervisors will weigh contributing $1 million to making a community college education more attainable for local students.
Board President David Canepa proposed Tuesday, March 9, sharing surplus tax revenue to advance the efforts of San Mateo County Community College District officials looking to make courses free to students.
Though no decision was made at the meeting and the proposal will return for further examination in a future session, Canepa said he considered the gesture critical in serving the shared interests of both agencies.
"This could be a win-win all around and an example of the San Mateo County way," said Canepa.
The initiative builds on a previous allocation by Canepa to the district's Promise Scholars program, which aims to help students overcome financial hurdles and complete their education.
Community college board Vice President Maurice Goodman lauded the intent, and hoped it would accelerate work already underway at the school district to reduce the burden for those grappling with economic hardship.
"This will go a long way toward supporting our students," said Goodman.
For his part, Goodman anticipated the allocation will pay partially into an expansion of the Promise Scholars program, which also provides wraparound services such as counseling, financial assistance for books plus transportation and aid for those facing housing or food insecurity.
Goodman also admired the speed with which Canepa and his colleagues at the county moved to offer the financial aid following a discussion over the opportunity just a short time ago.
"The response from the county has been nothing less than spectacular," said Goodman, who credited Canepa, Supervisor Carole Groom, County Manager Mike Callagy, college district Chancellor Mike Claire and fellow Trustee John Pimentel for their work on the partnership too.
Pimentel, who since joining the school board last fall has dedicated much of his term to making community college free for all students, appreciated the effort as well.
"I think this demonstrates tremendous leadership from our county board, especially from President Canepa and Supervisor Groom. And it gives me hope that our local government institutions can cooperate with an eye on coordinating public service," he said.
For his part, Pimentel said the district will look to further advance the effort by adding its own revenue. The logistics of that proposal are yet to be determined, but he anticipated more details will be announced soon.
He added that district officials will work with local state legislators to craft legislation allowing community colleges to waive mandated $46 enrollment fees. And trustees will look to fundraise from the district's foundation to build additional resources that can finance the various efforts, while maintaining a collaborative relationship with county officials.
"We hope to partner with the county to create a fiscally responsible approach to expanding the good work that our community college does in this field of increasing access," he said.