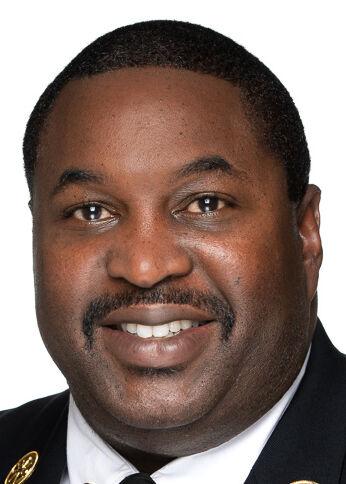 Faced with a number of challenges, the Redwood City Council unanimously voted to end financial support of a five-year-old fire safety program aimed at encouraging owners of multifamily residences to install sprinkler systems in aging buildings. 
"We don't want to lose sight of why this was instituted in the first place," Mayor Diane Howard said during Monday's City Council meeting. 
The city's Fire Safety First Pilot Program was adopted in 2015 as a reaction to a string of apartment fires including two in 2013 that displaced a number of residents after destroying 147 units. One of those structures, known as the Hallmark House, has since been rebuilt and is currently accepting applications, Fire Chief Ray Iverson said.  
Under the pilot program, owners of multifamily buildings of four units or more built before 1989 were required to install sprinkler systems by July 1, 2020. The city later pushed out the date by two years due to implementation delays. 
Iverson noted that the program was incomplete when adopted and only called for the installation of a minimal fire sprinkler system that didn't conform to industry standards and wasn't guaranteed to work properly. And domestic water supplies were inadequate for the size of the buildings, he said. 
Routinely monitoring all of the more than 572 buildings in the city that would fall under the requirement would be a major, and potentially impossible, lift, staff argued in a report to council. The city also already has codes that require building owners to install automatic sprinklers when substantial remodeling or modernization is done to the site.
Ahead of the new code adoption process in 2022, Iverson said he will be leading a community outreach effort to further gather input on what other types of codes residents would like to see added. Staff is also expected to return with additional recommendations to remove any lingering ordinance provisions that support the Fire Safety First Pilot Program, Iverson said. 
Still, Councilmember Jeff Gee, who was on the council when the original program was adopted, argued it was a "carrot and stick" method to ensure public safety for residents and first responders. As an incentive to participate, property owners were offered loans to cover the cost of installing the sprinklers and could have the loans forgiven if they retained low rents for a number of years, Gee said. 
"It was a win-win for saving lives, protecting property, preventing displacement and keeping rents affordable," Gee said. "I hope those things can be sort of foundational elements moving forward in a new Fire Safety First Program version 2.0."