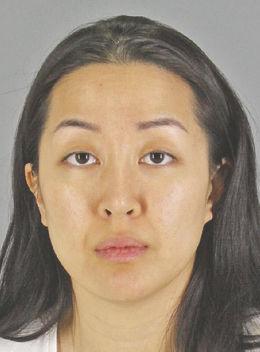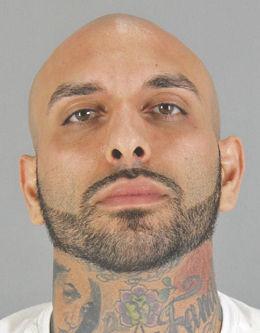 After more than four days of deliberating, the jurors serving in the trial of a 34-year-old Hillsborough woman accused of murdering the father of her two children have not yet delivered a verdict for either the woman or her 33-year-old boyfriend, who is also accused of murdering 27-year-old Keith Green.
Since Oct. 24 — when closing arguments by Deputy District Attorney Bryan Abanto and the defense attorneys for Tiffany Li and Kaveh Bayat drew to a close — jurors have been weighing the evidence presented in more than a month of jury trial. At a hearing attended by Li and Bayat Thursday, Judge Robert Foiles said jurors have in the last week requested to see specific pieces of evidence as well as readback from the testimonies of the couple's friends and one criminalist.
Though the jury is in recess Friday, Foiles has called Abanto and the defense attorneys for Li and Bayat back to court Friday morning to give them two notes, according to prosecutors.
Li is being charged for Green's murder alongside Bayat, who is being accused of pulling the trigger of the gun that killed Green. She was alleged to have a custody dispute at the time of Green's disappearance April 29, 2016, which Abanto has alleged to be her motive for wanting Green gone. Almost two weeks after he met with Li at the Millbrae Pancake House the evening he disappeared, Green's body was discovered near a Sonoma County homeless encampment May 11, 2016, according to prosecutors previously.
Defense attorneys for Li, which include Geoff Carr and May Mar, as well as the attorneys for Bayat, James Thompson and John May, have contended there is no direct evidence connecting their clients with the murder and have pointed to what they described as holes in the investigation into Green's death. They have also claimed their clients did not have a motive to kill Green, since Li and Green had reached a resolution on their child support court case a few days before Green's death and Bayat had indicated he wanted Green to be part of the children's lives.
Li and Bayat's defense attorneys have directed the blame for Green's death to 44-year-old Olivier Adella, who they claimed killed Green in a botched kidnapping attempt. Prosecutors have alleged Adella was enlisted by Li and Bayat to dispose of Green's body, but Li and Bayat's defense attorneys have looked to phone communication between Adella and at least two other associates the night of Green's death as proof Adella was orchestrating a scheme to kidnap Green after he posted cash on social media.
Previously facing felony charges before he pleaded no contest to accessory to murder in 2018, Adella was set to serve as a key witness in the prosecution's case against Li and Bayat. He was taken back into custody in September, just before Li and Bayat's trial was to start, on accusations he intimidated another witness on social media. Prosecutors subsequently decided not to use Adella as a witness and have taken steps to set aside his plea deal.
In April of 2017, the case made headlines when Li posted $35 million bail by putting up several Bay Area properties valued at $62 million along with $4 million in cash. Bayat was also assigned $35 million bail but remains in custody, according to prosecutors.