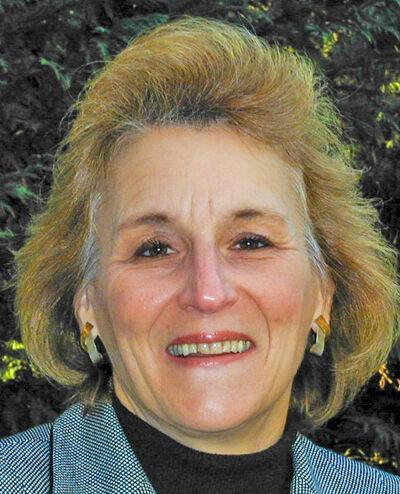 Longtime San Mateo Parks and Recreation Director Sheila Canzian has announced her upcoming retirement in June after 52 dedicated years as a city employee.
"I've had such a great career in San Mateo. I don't have any regrets. I've had a wonderful opportunity to work with so many councilmembers, department heads and wonderful staff," Canzian said. "I don't know if I could do much more, but I think it's been a great career, and I've always been very honored to have the trust of the city to manage our parks and recreation services," Canzian said.
As Parks and Recreation Director since 1990, she managed the city's 35 parks, six community centers, the Marina Lagoon, Poplar Creek Golf Course and numerous programs and events. She is also responsible for programs creating the city's Shoreline Parks, co-founding the nonprofit Police Activities League, updating the Central Park Master Plan, bringing a seasonal ice rink to Central Park, and creating a Learning Education Assistance Program during COVID-19. She is especially grateful to have even more city parks and recreation opportunities for the public than when she started.
Canzian grew up in San Mateo and was hired by the city in 1970 as a summer playground leader and held positions as a senior supervisor, section manager and community services manager. She originally planned to be a history teacher. However, mentors in the city helped her realize her path was in city public service and the parks system. Canzian will retire on June 9, with a new Parks and Recreation director to be named. Over the next month, she wants to develop a roadmap for her successor for future projects and the department's vision.
In 2021, she was voted into the American Academy for Parks and Recreation Administration, a national organization of distinguished professionals. She also received the Hall of Fame/Fellowship Award from the California Parks and Recreation Society, where she's served in numerous leadership positions, including president and secretary-treasurer. She recently received the Distinguished Professional Award from the California Park & Recreation Society. She has also dedicated a significant part of her life to public service outside her city job. She has been on the San Mateo Police Activities League and San Mateo Parks Foundation boards and on community boards for the nonprofit Peninsula Family Service, Mills-Peninsula Hospital Foundation and the St. Johns Cemetery Board.
"Sheila has made immeasurable contributions to the San Mateo community and is an icon in her profession," City Manager Drew Corbett said in a press release. "Our parks and recreation amenities are beloved by so many people and significantly enhance the quality of life here in San Mateo. Our organization has benefited tremendously thanks to her steadfast leadership, a wealth of experience and a remarkable number of years she spent serving the public."
Councilmember Joe Goethals praised Canzian as an institution in San Mateo who helped the city through tough times. He highlighted her excellent public service around updating and remodeling the park system and expanding recreation services to include essential child care and planning major events. He also complimented her work in strengthening the San Mateo and Toyonaka, Japan, Sister City Association relationship and the U.S. Army 101st Airborne.
"Her outstanding public service is illustrated by her leaving San Mateo a better city than she found it," Goethals said.
Canzian will continue her volunteer work, traveling, gardening and enjoying the San Mateo park system in her free time.
"I want to take the opportunity to go out and enjoy parks rather than looking at what can be improved or what we can do differently," Canzian said. "I want to enjoy the wonderful facilities we have."