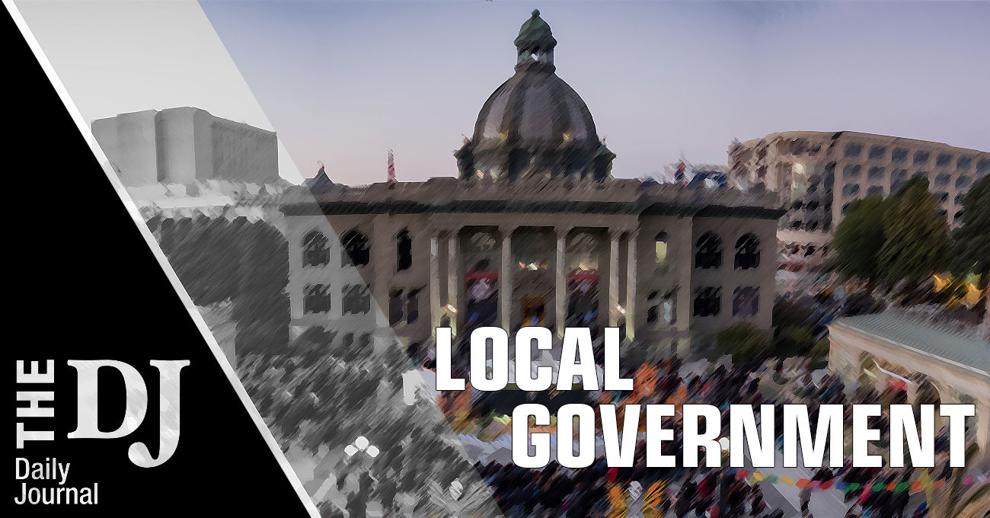 Half Moon Bay plans to have stricter requirements on short-term property rentals, with the Planning Commission favoring primary owner residency requirements and a limit on properties allowed to rent in an upcoming ordinance.
Commissioners at the April 27 meeting supported stricter enforcement of short-term rentals, or STRs, which are properties in which people use a room, home or apartment for vacation stays for up to a month. Although there are only 45 registered STRs in Half Moon Bay, with many forced to close during the pandemic, city staff wanted a stricter ordinance to update vague city laws.
Commissioner Rick Hernandez wanted to see the city shut down as many rentals to keep the city's character and avoid situations that disrupt neighborhoods, especially near the beach areas.
"But moving forward, I think really we need to draw the line. I don't want to have the quality of our neighborhoods diminished by turning this into one giant beach party," Hernandez said.
The April 27 meeting on short-term rentals was a continuation of the Feb. 23 meeting, when the Planning Commission expressed interest in allowing STRs in duplexes or triplexes but not single-use residential development with four or more units downtown and commercial-general mixed-use zoning districts. The ordinance will include annual registration and maintaining parking standards.
The city would have the power to revoke a registration after two citations, which are issues if complaints are warranted. The city manager would handle the revoking and appeals process. Once registration is revoked, the city can work with hosting platforms to get the address taken down. Fines and administrative citations are also options, city staff said.
A cap option on STRs could include a potential 7% to 10% cap for individual neighborhoods, a citywide limit of 3% to 4%, equivalent to around 150-200 properties, or no caps. In neighborhoods like Alsace Lorraine, housing units used for SRTs are estimated at 6.4%, while Arleta Park was at 5.7%, while Miramar was 6.4%. Deputy City Attorney Sara Clark said neighborhood caps at 3% to 4% would be unlikely to get California Coastal Commission approval, which is required to pass the ordinance.
"It may be difficult for us to secure approval in general, but specifically a neighborhood cap at that level. I'm not aware of jurisdictions that have successfully achieved such low caps on a neighborhood basis," Deputy City Attorney Sara Clark said.
Hernandez said STRs could be a good thing for a community, but the commission had to provide a balance. He noted the city had an obligation to protect the community from nuisances of noise, trash and people misbehaving in residential neighborhoods. He was open to some nonresidents with STRs potentially being grandfathered in, provided they are following all the rules. However, he favored having a primary residency requirement for everybody in the code.
"I really worry about the depletion of good housing stock. The purpose of housing on the coast is not to be an investment. It's to provide housing for people who live here. This is not a community that was designed to support just visitors. This is a bedroom community," Hernandez said.
Vice Chair Sara Polgar agreed with Hernandez about the primary residence requirement for STRs but did not know how exceptions would work consistently. She also supported a cap on STRs.
"Essentially, it becomes kind of meaningless to have that primary residence requirement if it's always a request for an exception," Polgar said.
Chair Steve Ruddock favored not moving forward with caps based on staff recommendation not to have caps. He believes the primary residence requirement will ensure the owners live in the neighborhood and are being responsible neighbors.
Commissioner James Benjamin said there was a middle ground to manage the impacts and concerns of the community about STRs.
"I don't think the goal here is to be exclusive. I think, by and large, we are quite a welcoming community. It would be sad if somehow this concern were twisted into; there are a bunch of whiner residents out there who are trying to be exclusivist. That's not the case at all," Benjamin said.
Community Development Director Jill Ekas said the city didn't know the ordinance's impact on how many STRs will be in Half Moon Bay.
"Without this ordinance, what's been on the books is really a bit of an open season from the land use perspective," Ekas said.
John Ortiz lives in Palo Alto but maintains a second home on Poplar Street used as a vacation rental for the last eight years. He spends several months a year in his Half Moon Bay house and rents it for half a year and spoke at the meeting about his rental situation.
"I feel like I have been really excluded from the clause as I understand it as being a viable pathway to rent my home. I just really think I have demonstrated, and I imagine there are many others, that we can do a very good job at renting and being part of the fabric of the community, both knowing them when we are there and renting it otherwise," Ortiz said.
Roslyn Ramsey, a short-term renter in Half Moon Bay, said it was important to make sure neighbors were protected and there was a balance between the two.
"I think one of the most important things is to make sure that neighbors are reassured that each person who is running a short-term rental is being responsible," Ramsey said.
Suzan Suer, a resident, said she lived across the street from an STR and felt the property had turned into a very disruptive hotel. She had sympathy for Ortiz's situation and wanted to find a compromise for him. Suer was against out-of-area investors whose primary focus was maximizing income at the detriment of the quality of the neighborhood.
"I have no empathy for that situation. I really would like to see the city of Half Moon Bay find as many barriers as possible," she said.
Staff will now prepare a final draft ordinance from Planning Commission feedback, with a May or June public hearing. The City Council will have a June or July public hearing and would require Coastal Commission approval.