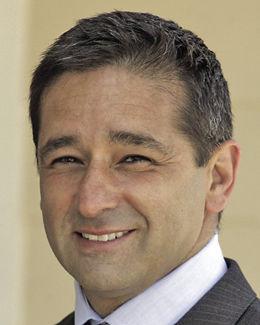 It's official: Foster City voters on March 3, 2020, will decide whether to recall Vice Mayor Herb Perez, making it the first recall election in the city since 1977. 
The City Council voted 4-0 to call the election and appropriate $95,000 from the city's general fund for it at a meeting Monday. Perez left the room for the vote. 
Signatures by 25% of voters in the city, which comes out to 3,314 signatures, were required to hold a recall election. A group called FC Watchdog submitted 4,380 signatures and 3,913 of them were vetted by elections officials while 467 were disqualified. 
"We are grateful that the will of our residents prevailed as nearly 30% of the registered Foster City voters signed the recall petition," FC Watchdog's Stacy Jimenez said in a press release. "The council chambers was packed with its citizens to support the recall of Herb Perez and to ensure a democratic process was carried out." 
Perez's critics want him recalled because of his "uncivil" treatment of residents and what they describe as a pro-housing development agenda. Perez has countered that he's only approved one housing development during his two terms in office and that he's only rude to those who spread misinformation. For Perez, that description applies to those attempting to recall him. 
"I don't like liars and I hold them accountable," Perez said. "I am confident that the good citizens of Foster City who are aware of my service in our community will support me and vote no."
Perez's critics are confident the recall will be successful and say a better candidate will replace him.   
"The recall will prevail and people will be excited," said Jeff Regan, also a member of FC Watchdog. "We just want someone who doesn't show disdain for the people he's representing. I believe there'll be a candidate who'll show a higher level of ethical behavior, who won't be self serving and who won't be abusive."
The recall vote will be consolidated with the presidential primary election. If a majority of residents vote in favor of the recall, Perez will be forced to leave office and will be replaced by the candidate with the most votes.
If there are no candidates, then the City Council will appoint a new councilmember or hold a special election to fill the vacancy.
Candidates interested in running for Perez's seat need to file nomination papers 75 days before the election. 
Members of the Foster City Council are limited to two four-year terms. Perez will be termed out in December 2020 and an election for his seat is scheduled for November 2020.
Perez claims the group attempting to recall him has violated elections laws and filed a suit against it as well as the city. The suit claims signature gatherers provided false information to potential signers and illegally prevented them from seeing his argument against the recall, among other accusations. 
"This is a group who dislikes truth and democracy so they use the same tactics they've always used: lies and misrepresentation," Perez said, adding that he has video evidence of the infractions. Perez also admonished FC Watchdog for submitting close to 500 signatures deemed invalid by elections officials. "That's an extremely high number of lies and false signatures perpetuated by the recall group and it's unfortunate we share different ethics."
The suit also claims the city did not properly publish a notice of intent to circulate a petition to recall.  
Regan dismissed those claims and insisted the signature gathering was done by the books.
"Perez is suing the very people he's supposed to be representing, he's suing the city he's supposed to be representing and that's very informative of what kind of person we're dealing with here," Regan said. "We've done what we're supposed to do. We've done it right and we'll continue to fight his abuse of the legal system."