Baltimore Orioles' Short-Season Aberdeen has turned out quite a collection of Pac-12 talent, from the first overall pick in the 2019 MLB draft Adley Rutschman (Oregon State) and former Sacred Heart Prep standout Andrew Daschbach (Stanford).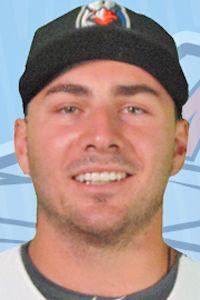 The Pac-12 contingent may not have been the stars of the show Monday night in Aberdeen's 7-0 win over Oakland A's affiliate Vermont, but several of them played key roles in the IronBirds' first no-hitter in team history.
Three pitchers combined on the no-hitter, which saw just two Vermont Lake Monsters players reach base throughout. Starting pitcher Jake Lyons worked five innings to earn his first professional win. Then Poway native James Ryan bridged the game with three innings of relief before Kyle Martin struck out the side in the ninth to finish off the historic feat.
Rutchman has scuffled at the plate through his first 67 professional at-bats, but that hardly mattered Monday as the 21-year-old Portland, Oregon native caught all nine innings of the no-no. He and Martin worked a nine-pitch at-bat to close the game, with Lake Monsters batter Josh Watson fouling off three two-strike offerings before ending it on a swinging strikeout.
Aberdeen went up 3-0 in the third after Daschbach hit a two-run home run, his second of the year. An 11th round pick of the Orioles in June, the right-handed power-hitter first baseman is currently slashing .250/.372/.370 but has now hit safely in eight straight games. He also had a big day Sunday, going 2 for 4 with five RBI's as Aberdeen opened the series in Vermont with an 11-0 win.
Another former Stanford player, left fielder Kyle Stowers, also went deep in Monday's no-hitter. A competitive balance B pick in June, Stowers went 2 for 4, and has now homered in each of the first two games of the series.
Aberdeen's Toby Welk — a 19th round pick by Baltimore in June out of Pennsylvania high school — fell a single shy of the cycle, scoring a pair of runs while also driving home two.
The IronBirds are carrying two other catchers out of the Pac-12 ranks on their roster: Maverick Handley (Stanford) and Brett Cumberland (Cal).