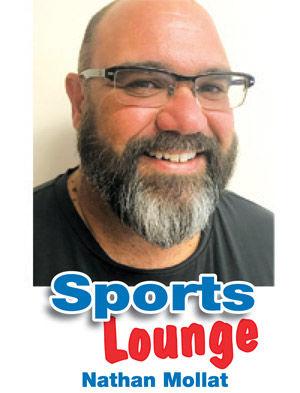 The reopening of high school sports has almost felt like a three-man standoff: on one side there is the California Interscholastic Federation, on the other are the 10 section that make up the CIF and lastly, there are the schools, districts and county health officials. All seem to be waiting for the other to start making concrete decisions that the others can then play off of.
As San Mateo football coach, athletic director and sports activity chairman for the San Mateo Union High School District, Jeff Scheller said, "The situation remains fluid."
That first major decision should come next month when the CIF meets July 20 to decide the future of 2020 fall sports season and two things should be decided: one, when sports would be played and two, the dates of the state championship tournaments. Once those decisions are made, the 10 sections solidify their tournament dates to lead into the CIF tournaments, which enables leagues and school districts to adjust their schedule as necessary.
"I hope [San Mateo County] is in lockstep with what CIF is going to allow and schools will then be in a position to do what's best for the kids," said Frank Rodriguez, Sacred Heart Prep assistant principal of athletics and a member of the CCS executive board.
There are so many moving parts, so many definitions about what is "safe" that there will be many more decisions that need to be made before sports will be played again.
"I don't think anybody knows for sure right now," Rodriguez said. "When we get the information on July 20, everybody will be scrambling — in a good way."
But just because CIF, and by extension the Central Coast Section, decides on when state tournaments would take place, that doesn't mean all schools and districts will go along with the plan, which would exclude them from postseason play.
"If CIF says we're starting on Aug. 7, a school district could say, 'Are you out of your mind? We're not,'" said Steve Sell, incoming CCS president, and football coach and athletic director at Aragon. "School districts can chart their own course. If a section sets their own course, they could not participate in state playoffs."
That course could be moving football to the spring season or swapping the seasons of swimming and water polo. While extreme, it remains a possibility — however slight. We've already seen it in the California Community College Athletic Association, which a couple weeks ago adopted a plan to move men's and women's basketball out of their tradition winter season to be played in the spring. The coronavirus has changed the way things are going to be done and the 2020-21 season will certainly look different than every previous year. Everyone associated with high school sports needs to understand and realize 2020-21 will be a one-off event — and hope it remains that way.
"Honestly, it could go a bunch of different ways," Rodriguez said. "Everybody wants to know what's going to happen and nobody does. We're going to do our best to bring our athletic programs back. … To get them going and roll them out. It will look different, I'm sure."
So be prepared for a shortened season. Be ready for a season without playoffs. Be aware that just about anything can happen when it comes to the return of high school sports.
"If you told someone you could not play at all or get in half the games, I think people would take half," Scheller said.
Coaches and athletic programs at most schools in San Mateo County simply want to get their teams back on the field and back in the gym. Many understand the scholastic-based opportunities athletics provide that go beyond wins and losses, that simply playing means more than winning a section or state title.
"It's a time no one has ever had to deal with before. We all need to put in perspective and think about the safety of the kids, even as everyone is champing at the bit," Rodriguez said.