High school athletes transferring to schools within California became such a plague, the California Interscholastic Federation essentially changed the rules a few years ago to allow a one-time transfer during a high school career for athletic reasons. Previously, students were only allowed to transfer for "educational" reasons.
Because of the pandemic, players and families are taking transferring to the next level — leaving California, where it is increasingly difficult to see a fall football season being played, to another state that will have a high school season.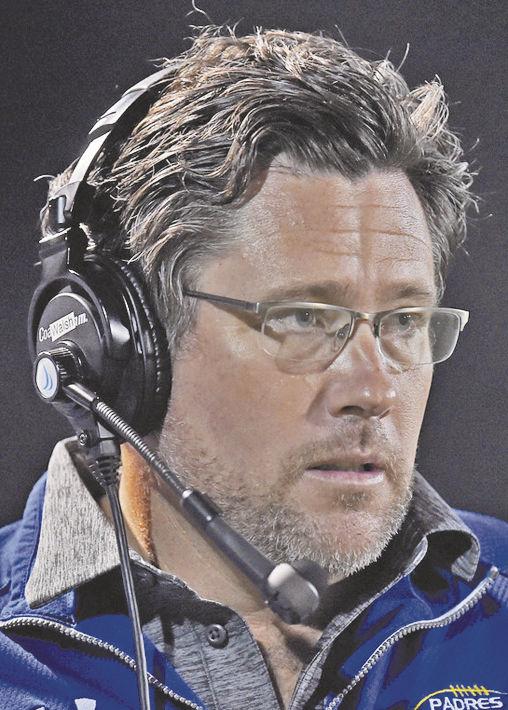 "I think it's a natural thought pattern for some people," said Serra football coach Patrick Walsh. "I can only imagine myself in 1992 and not potentially playing my senior year for De La Salle. That would give me a lot of anxiety."
While it seems a drastic step — leaving home for a new school and new athletic program for the potential of a three-month season — coaches can understand the maneuver.
"I do not blame them," said Half Moon Bay football coach Keith Holden. "They only get four years to play high school football. For many of them, this is part of who they are. … If I were in high school and had the resources, I would do my best to go where I could play."
Mike Parodi, football coach at Hillsdale, agrees with Holden. If it's beneficial for the player and his family, Parodi would have a hard time faulting them for making the decision to transfer.
"If there is a kid who can get a free (college) education playing football and California being up in the air, and the family decides this is the best … decision, I'm not really mad at a kid for doing that," Parodi said. "You hope they're being realistic with their path and vision. If my child came up to me and they were the fifth-string running back and he says, 'He dad, I want to play in Nevada,' maybe you say, 'Hold up there, son.'"
While coaches serve as mentors and sounding boards in so many other aspects of their players' lives, none talked to for this story believed it was right for them to be involved in such a decision.
"That's a family decision and I am not part of that decision making," Holden said.
Walsh said if it was 100% sure that California would not have a season and 100% another state would, he would counsel the player and family if they came to him.
"I might support that. That might be a good decision right now," Walsh said. "I'm always going to come from (the angle of doing) whatever is best for the kids."
But as the nation has discovered, the only thing 100% these days is that nothing is 100%. If there is any question about the season being played, Walsh said he would not advise the player of his family to take one path or the other.
"It's a murky conversation. There are a lot of kids who want to enjoy their senior year of football. I don't begrudge them for that." Walsh said. "But it could change at any point. … No one can tell me with exact certainty that [other states] will play in the fall."
And those states where many California athletes were expected to land — Arizona, Nevada, Texas and Florida, among others — are experiencing huge surges of COVID-19, which are putting their seasons in jeopardy.
Garrett Haake, a correspondent with MSNBC, in a tweet quoted Dallas Independent School District superintendent Michael Hinojosa, when asked about the prospects of a fall football season: "That is a true contact sport, I don't see how we can pull that off. There's been some discussion of moving it (football) to the spring, but we'll have to wait and see. … I seriously doubt that we can pull that off."
This after telling Haake he may push the start of the school year from Aug. 17 into September.
"That was a backup plan that I had, but now that backup plan is becoming more of a reality," Hinojosa was quoted as saying.
MaxPreps.com reported that Arizona has pushed the start of its school year back three weeks, which would cause teams to lose one to three non-league game.
"That's the worst-case scenario," Walsh said, moving from the state only to have the season canceled in another.
"A lot of us are in the 'I don't know' phase. There is a lot of uncertainty out there."
And that uncertainty certainly extends past the borders of the state of California.
"I hope we have football (in California) so kids can stay at their home schools. There is nothing better than playing with the buddies you've grown up with. … I think that's kind of important," Parodi said. "I want to play football as much as the next person. I want nothing more than for there to be football. But it's got to be safe."