Friday night's scheduled San Mateo at Half Moon Bay football game was canceled Wednesday because of a positive COVID case on the Bearcats' team.
Contact tracing protocol affected another handful of players and, with the roster already thin, head coach Jeff Scheller, who also is San Mateo's athletic director, informed Half Moon Bay the Bearcats would have to cancel.
Scheller said the player who tested positive was fully vaccinated.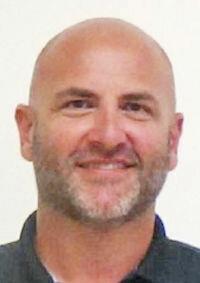 "We have quite a few kids who aren't fully vaccinated. … They have at least one shot. That left us with (less than) a full roster," Scheller said. "We tried to give Half Moon Bay as much time as possible (to find another opponent)."
This is already the fourth COVID-related incident to affect San Mateo County football programs. Many reports said Serra was planning for a "significant" number of players to miss their season opener against Pittsburg because of the virus. Pittsburg reportedly had COVID issues as well, but the game was ultimate canceled by poor air quality because of smoke from the wildfires burning across the state.
Carlmont had issues as well, necessitating the Scots asking El Camino to move last Friday's game to the following afternoon.
Half Moon Bay became just the latest addition to the list of schools throughout California that are scrambling to fill suddenly empty slots on the schedule because of COVID or air quality issues.
"Anyone who could or wanted to play us would have contacted us by now. We contacted some schools that had posted some openings and they were already filled," Holden said. "I think there is a lack of availability and other programs are probably struggling with the same thing."
The Half Moon Bay program is having its own struggles with the virus. Holden and two other coaches on staff tested positive this week after missing last week's 42-22 loss to Salinas. Holden said two of three cases were breakthrough cases.
Holden said he started running a fever early last week and was already distancing himself from the team when he took his test Friday. Monday, the result came back positive for COVID. He has been quarantining at home and is due back on the field this coming Monday.
While he was unable to coach for the second week in a row, Holden said the team itself was prepared to play against San Mateo.
"As of Wednesday, we were ready to go," Holden said. "As far as the exposure goes, we were OK. Those who tested positive hadn't been within 6 feet of the players for more than 15 minutes. … We do everything (football related) outside.
"Since it wasn't a player (who tested positive), we were pretty fortunate."
For the Bearcats, its another blow. Already down to a nine-game season after South City canceled its varsity team for the 2021 fall season, San Mateo is now hoping to get eight games in.
San Mateo opened in fantastic fashion last week, blowing past Saratoga 34-0.
"It's tough for the kids," Scheller said.
"It has been frustrating, but it's also, what are you going to do?" Holden said. "We signed up to give these kids a new season and we still have a lot of time to make good things happen.
"Unfortunately, I think we're the first of many (games to be canceled for COVID issues). Trust me, I'd like to be wrong."