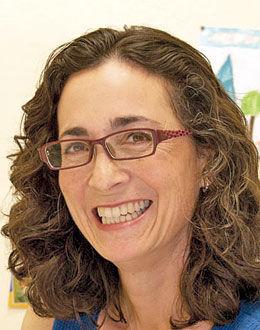 In her Sept. 20 column, Sue Lempert once again (as she did back on Dec. 14) negatively portrays district elections, claiming they are mere responses to lawsuits and not beneficial to local government. She misrepresents the law underlying those lawsuits and the extensive, research-backed benefits of district elections. Instead of acknowledging that research, she endorses term limits (as she did in 2020) and also campaign finance limits.
Lempert calls the switch to district elections "similar to drowning the baby with the bath water," however, in fact, term limits are the reform that has been proven by decades of political science research to have terrible impacts for local communities. And, because they force out well-liked and effective, experienced legislators, term limits are more appropriately labeled with that idiomatic expression.
Yes, local governments generally make the switch from at-large to district elections because they are being sued or because of a threatened lawsuit. And yes, there are certain individuals who have been making a name for themselves by filing those lawsuits. But these legal threats are backed up by the California Voting Rights Act of 2001.
As is often the case in the United States, traditional systems of conducting politics benefit white communities because their representatives wrote the rules to limit the political power of Black and other people from various racial and ethnic backgrounds. At-large elections benefit the white majority, and that majority has been resistant to having their power diminished. In fact, they only tend to do so when the law has forced them to — such as changes forced by the federal Voting Rights Act of 1965 or the California Voting Rights Act of 2001. Lawsuits and threats of lawsuits are the means by which those historically excluded communities are able to exercise their fair share of political power.
Term limits don't increase diversity, and they don't help historically excluded communities overcome structural limits to their political power. Instead, they force out experienced public officials and reduce accountability to the public. In fact, they actually create safer terms for incumbents. Rather than challenging an incumbent who can run again, potential challengers will wait for them to be termed out so that they can run for the open seat. This means that incumbents face little opposition when they run for reelection. Elected officials have safer seats, and the public has less control over their elected officials.
Term limits also nudge elected officials to think about what's next for them, whether that's higher office or taking advantage of the revolving door between government and lobbying. Instead of serving their communities and taking the time to build expertise, they look for quick victories that pad their resumes. Long-term, complex problems are rediscovered year after year, left unsolved because no one is building up the institutional memory and difficult consensus needed to generate change.
Capping campaign contributions is another very popular reform. But it's already the law, thanks to an amendment to the California Fair Political Practices Act carried by local Assemblymember Kevin Mullin in 2019 (AB 571) and that went into effect in January 2021. Cities and counties that have not established their own local limits are now subject to state limits on campaign contributions.
But campaign contribution limits aren't what brought about James Coleman's victory in South San Francisco. Lempert attributes his win to his "clever use of social media," which is cheaper than traditional media. In fact, Coleman was well funded. He raised a total of $16,000, outspending the 18-year incumbent he defeated by $4,000 (despite an average campaign contribution of $50 to the incumbent's $529). His campaign was successful because he was a compelling candidate who ran a progressive campaign fueled by enthusiastic young volunteers. But he wouldn't have won without the shift to district elections.  
When cities and counties shift to district elections, people of color are more likely to run winning campaigns, and communities of color are more likely to be able to successfully have their political voices heard. Potential candidates hoping to serve these communities can be deterred from doing so if they see little hope of dislodging a popular incumbent or raising sufficient funds to get the public's attention. Those barriers are reduced when cities and counties shift to district elections. Recent election victors including Coleman, Michael Smith and Lissette Espinoza-Garnica in Redwood City, and Alex Lee in San Jose, are living proof.
Dr. Melissa R. Michelson is the dean of Arts and Sciences and professor of political science at Menlo College.