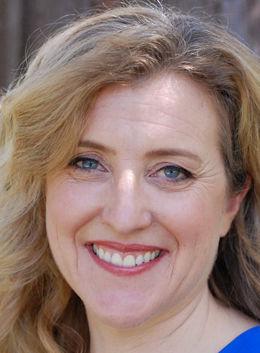 The California State Lands Commission has an opportunity to protect 9 acres of open space and demonstrate how nature-based strategies can effectively address climate change. The commission will decide the fate of a dormant Bayfront parcel in Burlingame, just south of San Francisco International Airport. Charged with managing state tide lands for the public interest on parcels restricted against housing, the commission has one clear choice for the best use of this property: make it a nature-based park for public enjoyment.
The chance to protect this slice of the San Francisco Bay's shoreline and create a public park in the high-priced Bay Area is a once-in-a-lifetime opportunity. When the commission conducted its Public Trust Needs Assessment in March 2018, an overwhelming 96 percent of public comments expressed support for "passive recreational uses" like a regional park on this land. A nature-based park along the Bay is consistent with state and local policy goals, including resilience to climate change and supporting new wildlife habitats. It will also provide a rare piece of open space in this urban area.
A public-private partnership has responded to this opportunity with a financially viable proposal to build a nature-based park. Burlingame Shoreline Park will create a sense of place along the waterfront for recreation, community gathering and education related to native plants and wildlife that will populate the land. It demonstrates how natural features can be used to combat sea level rise in an area that is vulnerable to significant economic losses due to climate change — and the design has the ability to complement future adaptation strategies. The park will be sustainably constructed and maintained using area prevailing wages, so our local workforce wins. Moreover, existing public grant funds and significant private contributions make building and maintaining the park cost-neutral for public agencies.
The benefits of maintaining open space within urban areas are well established. Burlingame Shoreline Park will give residents, visitors and the surrounding workforce a place to reconnect with nature, and families a place for children to play and enjoy wildlife. Windsurfers, kitesurfers and kayakers will enjoy safe shoreline access to the San Francisco Bay because this park adds a node to the Bay Water Trail. It will also improve a section of the San Francisco Bay Trail, which will one day provide a 500-mile walking and cycling path around the entire Bay. New trail connections will make biking and walking to work, Caltrain and downtown safer and more accessible.
Some have called for another hotel on this property instead of a nature park. Fundamentally, state land should prioritize public use, not private commercial enterprise. There are already 12 Burlingame hotels with nearly 4,000 rooms in the immediate area. Park land is a lower-risk asset to defend from rising water levels, and Burlingame Shoreline Park could help absorb excess water during severe rainstorms and tidal flows — further protecting Old Bayshore Highway, neighboring properties and our treasured Bay Trail.
As cities throughout our region rapidly build additional housing to meet the current need, we must also add adequate parks and open space to balance the increased density. Only 1 percent of the Bayside land in this region remains open space. Like many other California cities doing the right thing, Burlingame is tackling the housing crisis by accommodating significant new housing construction. In doing so, however, the human need for open space becomes even more important. This past January, our City Council approved a General Plan that envisions 23% population growth near rail stations by 2040. Although we've taken steps to down-zone portions of our Bayfront industrial uses and even cap commercial floor-area-ratios where none previously existed, significant office and hotel development is underway. Within just a quarter mile of this parcel, Facebook's Oculus virtual reality division will relocate from Menlo Park into 767,000 square feet of new office space next year. Burlingame Shoreline Park meets an important community need for open space.
The request for project proposals closes on July 26. In the months ahead, the State Lands Commission will begin its public decision-making process. Now is the time to advocate.
No other proposed use for this property provides the educational, public access, recreation and environmental benefits that Burlingame Shoreline Park provides. In an area where land is so limited, the benefits of a nature-based park are indisputable. This parcel is ideally suited for parkland because it is owned by the public, restricted against housing, and located on our beautiful Bay. Burlingame Shoreline Park represents the highest and best use for this rare open space in an increasingly dense region.
Emily Beach is vice mayor of the City of Burlingame.