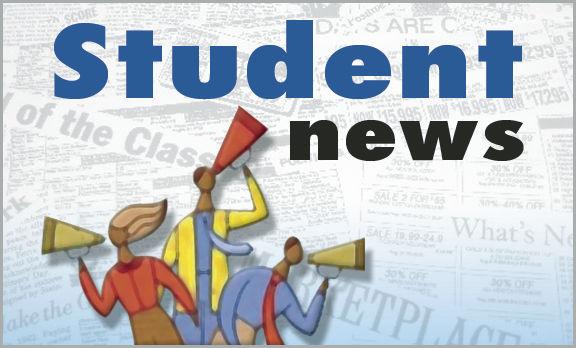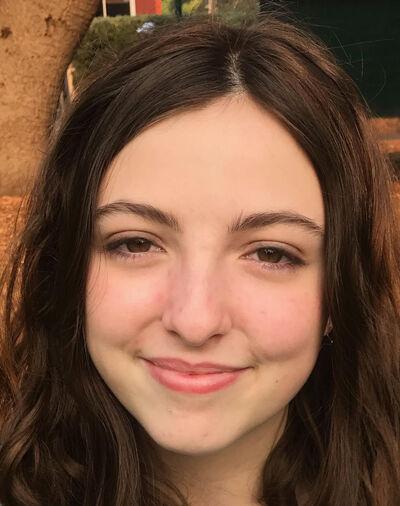 For the past week or so, my house has been divided not-so-neatly into two — quarantined with illness and quarantined without, partitioned by a ceiling-to-floor cardboard, plastic shower curtain and duct tape fortress, complete with a medical-grade air purifier that hasn't stopped whirring for days on end. 
My dad's been quarantined in one half since he started sniffling several days ago and soon after realized he couldn't taste his breakfast, but my mom's 5 a.m. construction of the wall happened after positive test results were returned for him and my little brother, who joined him in the bubble immediately. They've been keeping a tally of "days in captivity" with a Sharpie on their side of the cardboard, and on our side I've cut a picture of the forest out of a magazine and taped it to the makeshift window, facing the inside. Food is left on a plastic-covered tray outside of sliding glass doors, silverware and cups washed in the bathroom sink.
Outside of their quarantine, my mom's restlessness has made it so that every morning I walk into the living room and the furniture is arranged in a new order and she's kept the vacuum running incessantly. Our dryer breaks and we take it apart into a hundred little pieces in the living room. We are not smart enough to put it back together in a way that it works.
Shortly after receiving the test results for our whole family, an ill-timed Instacart grocery delivery had my mom crying through the front windows to the employee, unable to locate her driver's license to get the case of White Claws she ordered and was sobbing to the masked worker on the porch "please just take it it's yours happy New Year" to which she was insistently replying "ma'am I am so sorry, but I can't do that."
I feel extremely lucky — for the simple luxury of having two bathrooms so the infected and the not-infected don't have to frequent any of the same rooms, that my parents know how to care for sick people, and that oximeters stay beeping in the 90s. My brother and dad will be able to walk away from this brief illness and tell people that it was no worse than when they had the flu that time. I tell my dad he will have to learn to stop and take a nice, long look at the roses, but I will blacken him an orange on the stovetop and mash up the insides with brown sugar because someone in some comments section said that it had magically returned their ability to taste.
He tells his other daughter, 50 miles away in Santa Cruz, over FaceTime from his bed that he's convinced he caught it from the endless string of Amazon packages arriving on our front porch. This is really his way of saying that my mom needs to find a less expensive way to cope with stress. My sister asks if he's been licking the boxes.
Enough days into this illness, he says if he sticks his nose deep enough into a cup of coffee he can sort of smell it, but I'm sure he's mourning his favorite dad-smells like mowed grass, or sawdust or barbecue smoke. My brother might have to catch his breath running the distance between home plate and first base, have trouble letting his lungs get full without a tickle in his chest.
Normally, my dad takes the dog for a walk every morning at sunrise, sipping from a steaming cup of coffee while the rest of us are still contentedly asleep. The dog roams our barren streets off-leash, no one else daring to brave a winter morning before dawn. It's been several days since either the dog or I went outside, and I kept seeing him stare at his own dog-face in the mirror on the floor of the nonquarantined part of our house, which is once again being rearranged for feng shui. I am worried that if he doesn't get his brain stimulated by something other than dishes being put away loudly and my mom's voice on the phone he's going to gain another layer of consciousness. I put on pants, plug in earbuds blasting Dolly Parton's "Here You Come Again," and let him lift his leg over every plant within a mile radius of my house. 
All of my masks reek of incense, because I thought storing the items together was an ingenious life-hack that would ward off bad energy, and English lavender was a preferable smell to "car glove box" or "jacket pocket." I keep it on, even though I have yet to see another living person, because despite my negative test result I keep envisioning myself spewing green, disgusting germs all over the sidewalk and picket fences.
It's twilight, and near-dark except for San Francisco city lights twinkling on the horizon, last-standing Christmas lights piping houses and warm lamps illuminating windows. I look everywhere for the moon, under clouds and behind silhouettes of trees, but I can't find it anywhere. I think maybe it got so full it exploded.
Josette Thornhill is a senior at Aragon High School in San Mateo. Student News appears in the weekend edition. You can email Student News at news@smdailyjournal.com.