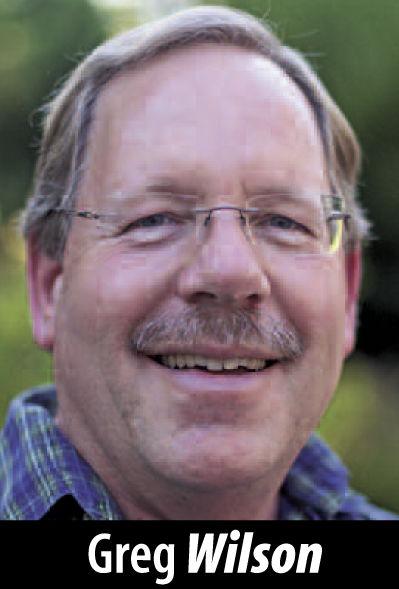 Unless I'm out of town, each week finds me out walking, exploring Redwood City's many nooks and crannies.
Why I choose to visit a given part of Redwood City varies, of course. For instance, when I hear about a new project, or a new or closing business, I add it to my list of places to check out. Long-running projects occasion periodic visits from me, so I can stay up to date on their progress. And when I realize that it's been a while since I've been to some part of Redwood City, I plan a visit: Things might be happening there about which I haven't heard.
I often explore parts of the city that hold little interest for the average resident. One such area is the six blocks that comprise the proposed "South Main Mixed-Use project." Greystar Development, best known for their large apartment complexes, proposes to build seven new buildings containing a mix of offices, residences and retail, six of which would be located on six blocks that today contain Towne Ford and Hopkins Acura, along with the Main & Elm restaurant and a handful of mostly empty buildings. The proposed project still must navigate a long, complex path to approval, and the final project, if approved, may well differ from Greystar's current proposal. But I can't help but be captivated by Greystar's renderings. In particular, I'm drawn to the images of lush, inviting walkways and public spaces, which stand in sharp contrast with today's drab, uninviting and even somewhat unsafe walking conditions.
Beyond Main & Elm, and the two automobile dealerships, there is little in the area to attract interest. Most of the six blocks are being used by those two dealerships, either for service operations or for temporary vehicle storage. Except for their employees, almost everyone using the sidewalks are simply passing through.
In addition to the sea of cars and trucks, the area does have the occasional building. But except for Main & Elm these are all old, unattractive and almost entirely empty — including the area's one small city-owned low-income apartment building. Only the self-service car wash adjacent to the now-empty roller rink still sees much activity.
The area's sidewalks — where there are any — are narrow and often tightly edged by fences or buildings. Those fences and buildings are dotted with vehicular entrances and exits, many with only limited visibility. There are few trees or bushes — if you don't count weeds — and of course no benches, streetlights or other amenities. Overall, the area feels industrial, with windblown trash accumulating on the sidewalks and in the gutters.
The only substantial plants on the subject properties are those that mask the area's one interesting geographic feature: Redwood Creek, which runs alongside Maple Street. But there is no path or sidewalk along that side of Maple Street. The creek might as well be underground, as it is elsewhere in the city.
Greystar has clearly been thinking about how their development could benefit those of us who won't be living or working in their buildings. For instance, many of the buildings would be set back from the sidewalk, enabling wider sidewalks plus trees and other plantings on both sides of those sidewalks. This especially applies to Lathrop Street, where Greystar plans to de-emphasize automobile traffic in favor of pedestrians and cyclists.
Greystar's plans call for 28,000 square feet of ground-floor retail, likely a combination of restaurants and retail stores. Included in that total is one large space that Greystar envisions for a "family friendly use," such as a new roller rink. In one of the office buildings, Greystar has penciled in a child care facility for some 70 children. And in the portions of the residential building not fronted by retail, the ground-floor apartments are designed with exterior entrances and stoops, giving that particular building a pedestrian-friendly face.
Along the creek, Greystar has designed an inviting "creek walk" between it and the residential building. This would lead from El Camino Real to a small city-owned parcel on Lathrop Street, one likely to become a community garden.
If all of that isn't enticing enough, Greystar plans to repurpose the metal Perry's Feed shed, at the corner of Main and Shasta streets, as a new and exciting home for Main & Elm. Fronting it would be a green plaza, one large enough to serve as an alternative to Courthouse Square.
Greystar's latest proposal isn't universally loved. However, regardless of how you feel about the buildings that make up that proposal, the landscaping, sidewalks, plaza, child care center and new retail would unquestionably be a significant improvement. They would turn what is currently a dull, uninviting stretch that must be endured when walking through the area into an attraction in its own right, one that would lure people from all over Redwood City.
Greg Wilson is the creator of Walking Redwood City, a blog inspired by his walks throughout Redwood City and adjacent communities. He can be reached at greg@walkingRedwoodCity.com. Follow Greg on Twitter @walkingRWC.