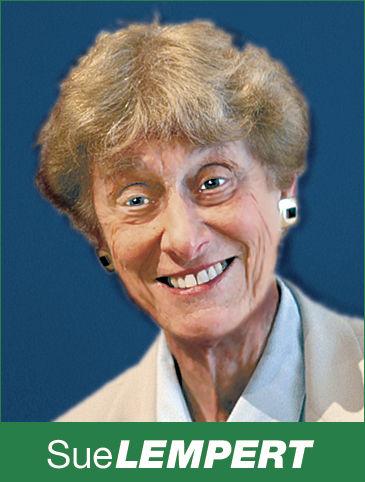 Tuesday night's appointment of a new councilmember was more like a political convention with a tinge of a Shakespearean drama. Usually these events are not memorable except for the candidates involved. The last appointment to the San Mateo council took place when Robert Ross resigned mid-term for health reasons. Rick Bonilla was unanimously appointed while Diane Papan and Anna Kuhre also applied. I got this wrong in my last column, so it is here corrected.
In contrast, last week's appointment was something many people will never forget. The appointment was for the one year remaining on former councilwoman Maureen Freschet's term. She recently decided to resign a year early to spend more time with family. There were six applicants all worthy of consideration. The two top contenders were Ellen Mallory, planning commissioner, former public works and park and recreation member and former board member of the San Mateo-Foster City Elementary School District Board of Trustees. The other was newcomer, Amourence Lee, a member of the Park and Recreation Commission and a resident of North Central.
She had a large contingent of vocal supporters including many North Central residents; former mayor Claire Mack, also a North Central resident; and Roz Koo, prominent in the Asian American community. Also in the audience and speaking on her behalf were local union leaders. The overall pitch was reminiscent of what we hear on the national scene in the Democratic party. Experience is fine but what we need is diversity. We need more young progressives, especially minority members. Mallory did not bring a crowd to support her but Freschet did speak asking the council to consider experience when they made their choice.
The first vote was tied, Papan and Eric Rodriguez for Mallory; Joe Goethals and Bonilla for Lee. A second vote was going to be necessary. Three of the councilmembers filled out their paper ballots. Mayor Papan declared a five-minute recess. By then, Mallory had to leave to attend a Planning Commission meeting and it was not until later that she learned her fate. When the session was resumed, the mayor wrote down her choice. The votes were then read by the city clerk and Papan had changed her vote to Lee. She ended the meeting without any explanation for her vote.
It must have been a very tough choice for the mayor. Mallory was a longtime friend and neighbor and the expectation was that she, Papan as mayor, would cast the deciding vote in her favor. But the speakers stressed the importance of having a representative of North Central, a community of primarily minority voters, once African American and now mostly Latino, and that was hard to ignore when already three council members (Papan, Goethals and Rodriguez) live in Baywood and Mallory, once a Baywood homeowner, now lives in a nearby neighborhood. Still, it is painful to vote against a friend and Papan, who looked visibly shaken, did what she thought was best for the city. And if she had any political ambitions, it was a vote she had to make in today's Democratic party.
Lee says she is committed to building connections locally as well as regionally and engaging the entire community to find the best solutions.
The appointment is for one year and Lee will have to run again in 2020 and face some of the candidates who did not make it. It's uncertain whether Mallory will decide to run. Lisa Diaz Nash has already said she will and has been building a network of support and involving herself in numerous organizations. She sits on the Library Board but is also active in San Mateo Rotary, the Baywood Homeowners Association and many other volunteer activities. Meanwhile, her husband is the president of United Homeowners. If Mallory decides not to get into the race, Nash will have a good shot at recruiting her supporters.
Meanwhile, the balance of power on the council has shifted. Papan, Rodriguez and Freschet agreed more than they disagreed with each other. Lately, Goethals has teamed up with Bonilla, and with Lee on their side their more progressive views are sure to prevail. As the city heads toward another height initiative and more big development in the works, the new majority will have a major influence on what happens.
Sue Lempert is the former mayor of San Mateo. Her column runs every Monday. She can be reached at sue@smdailyjournal.com.