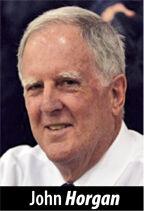 Standardized testing geared for undergraduate admission to colleges and universities has more than its share of outspoken critics. 
The time-honored practice has become a target for those who believe that such examinations are not always a good indicator of potential student success in the handling of higher education's rigorous academic challenges. 
Additionally, there has been some concern that the tests are unfair for disadvantaged students who lack family resources and, consequently, don't have access to test tutoring services or who attend academically weak high schools — or both.
In any event, the pandemic has been what amounts to a godsend for the naysayers. Limitations on indoor gatherings, by definition, discourage group test-taking.
A number of colleges and universities have announced that the tests now are optional or, in some cases, no longer an admissions factor at all.
Still, no matter how loud the foes of a standardized testing regimen have become, a no-nonsense, objective measurement of academic achievement continues to be important. It is one tool among many but it's an important one.
A good example can be found in the tough competition for National Merit Scholarships. These are highly-prized monetary awards given to some best and brightest youngsters in the United States. More than $30 million worth of scholarships is at stake annually.
Standardized test results remain helpful, an early and needed baseline indication, if you will, that is used to winnow the field of high school juniors who seek to garner coveted National Merit prizes as seniors. 
National Merit officials began testing current juniors for what would be 2022 scholarships this past October. 
However, due to the pandemic's distressing impact, a makeup date has been scheduled for that class: It is Jan. 26. Students in the Class of 2022 should contact their counselors for places and times for that examination.
The standardized test used is the Preliminary Scholastic Aptitude/National Merit Scholarship Qualifying Test.
Once semifinalists have been determined (typically, there are about 16,000 of them nationwide), they will be carefully evaluated on a variety of factors, including academic rigor, grade point average, extracurricular activities, leadership, employment and other metrics.
Winners of the scholarships are made public in the spring.
On a related note, 2021 National Merit semifinalists have been announced. San Mateo County has 102 of them; of those, 49 hail from comprehensive public high schools.
The remaining 53 seniors attend private, parochial and charter high schools; there is one home-schooled pupil as well.
Six schools have a total of 75 semifinalists between them: Nueva, 16; Menlo, 14; Carlmont, 13; Aragon, 11; Crystal Springs-Uplands, 11; Menlo-Atherton, 10.
For more information on the National Merit Scholarship program, which was founded in 1955, interested individuals can visit its website, nationalmerit.org, or call its Evanston, Illinois, offices at (847) 866-5100.
AN ACADEMIC TWILIGHT ZONE: Still in an academic mode, John Egenolf, who spent his formative years in San Mateo, is a professor in the mathematics department at the University of Alaska in Fairbanks.
In his annual Christmas message to family and friends, he outlined in some detail what it's like to be an isolated on-campus instructor dealing with a strictly virtual teaching experience during a pandemic as the Alaska winter shivers on.
He reported that he cannot work from home due to an unreliable internet signal. Here's a portion of his latest Yuletide note:
"The math department building is almost completely empty because most people are working from home," he wrote. "I rarely see anyone when I arrive. Nobody comes into the office wing while I am there and nobody is around when I leave.
"Some students are back living in the dorms, but they don't attend any in-person classes so I rarely see anyone walking around campus. It's like a ghost campus.
"The feeling is quite eerie, especially now with the winter darkness engulfing the campus. It's like the start of a 'Twilight Zone' episode.
"You are waiting for the hammer to fall at any time," he concluded. Rod Serling would have been pleased.
John Horgan, whose own high school and college experiences with the complex nuances of trigonometry and, heaven forbid, calculus were less than successful, can be contacted by the miracle of email at johnhorganmedia@gmail.com.