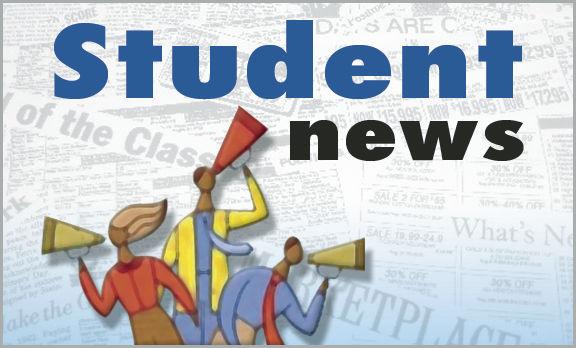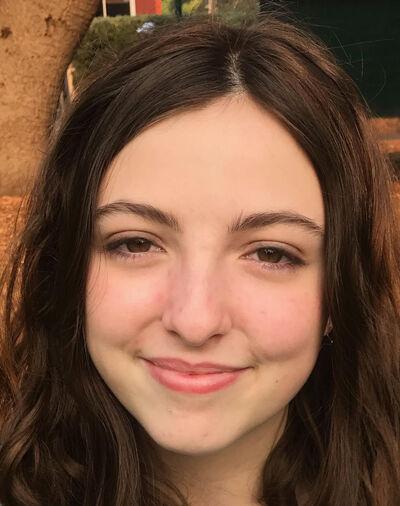 "Before we start this next song, because we've come a long way to be here, we're going to give five seconds of intimate eye contact to the camera to show the people back home that we love them." 
Framed against a familiar backdrop of colorful bookshelves cluttered with posters and trinkets, a vibrant looking band stares directly into the camera, seemingly making eye contact with viewers while still clutching a trombone, drumsticks and an electric guitar.
I'm having an anxiety riddled day at school, and for the last hour someone's dog barking has permeated the usual sleepy silence of a Zoom class. When we finally get a few minutes for independent work, I'm desperate to turn the volume of the window down as close to mute as I can, put in earbuds and prop up my phone for background noise. Usually I might turn to a Spotify playlist, or look up a friend's to listen to, which I've been doing more and more in isolation. It's some viable substitution for genuine interaction I guess. Today, I need something a little more soothing.
On goes one of NPR's Tiny Desk concerts from 2018, where Haley Heynderickx and a back-up band start playing some dreamy pop songs. Beyond the confines of the desk where several musicians are bouncing around wires and microphone stands, sits a live audience of NPR employees, out of shot, but who periodically remind viewers at home of their presence with rounds of applause. 
Lately, virtual concerts have been a pure form of escapism — getting to live outside of my own head for a while and have an experience parallel to watching a concert in real time or at a venue, and watching one from a few years ago feels like a portal to a maskless and virus-free world.
When NPR closed the doors to its office where Tiny Desks were normally filmed, they started having artists do the concerts from home. In late August, Billie Eilish played the first Tiny Desk from home, in front of what seemed like the actual office until the camera zoomed out, revealing to-scale photographs of the backdrop plastered against a wooden set. Since then, artists have gotten more creative — jazz saxophonist Nubya Garcia performed from a boat-turned-studio surrounded by over a dozen house plants and Declan McKenna played a guitar solo standing on top of a coffee table — but none have attempted to return to the old space.
A performance from Phoebe Bridgers in mid-September was filmed in front of a green screen of the Oval Office, where she told the audience "I hope everyone's enjoying your apocalypse," before playing a song aptly named "I Know The End." Ironically, this was a couple of weeks before the trainwreck of a presidential debate and news of President Trump's coronavirus diagnosis hit the media.
Lately, it's been difficult for even the best shows to help me disengage from reality. When I watch TV, I catch myself wondering where people's masks are, or having my anxiety levels rise at seeing too many people crowded into one frame.
I've been seeing people on social media try to split their time in quarantine into a few clean stages: family walks around your neighborhood, learning how to bake bread, "Tiger King" craze, making whipped coffee, etc. As much as I'd like to map out a timeline of activities I picked up and dropped, like embroidery or letter-writing, the reality is that time has blended together so much since March that it's hard for me to remember anything besides a general feeling of discontentment or loneliness.
If anything. I could probably divvy up the last few months by listening habits. A viewing of Hulu's remake of "High Fidelity" sent me into a several week long obsession with '70s music, times where I was particularly stressed sent me back to albums I used to love in middle school, and spending time with my little brother has me listening to more Eminem than I will readily admit.
I'm sure that in a few years, watching some of these live concerts will remind me overwhelmingly of an online senior year, and however worried or stressed I was at the time, and more specifically what I was doing to deal with that. For now, I am manufacturing some sense of normalcy and warding off the impending doom of college apps and senior year stress, or you know the life-threatening virus, with a pair of headphones and some emotional support albums.
Josette Thornhill is a senior at Aragon High School in San Mateo. Student News appears in the weekend edition. You can email Student News at news@smdailyjournal.com.