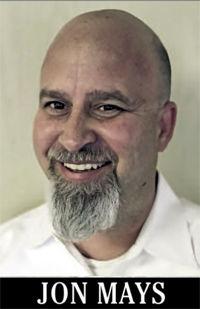 There really is something for everyone at the fair. And for people watching, you can't get much better.
The fair, however, is mainly for the kids with two whole sections dedicated to rides and games. You don't see many adults on the Gravitron or on the Monkey Maze and, if you do, it's mainly to keep their kid moving along or out of trouble.
There are more adults on the little kid rides but mainly because it is required for some of the lower heights. And besides, what fun is it to sit in a giant spinning orange or pink bear without an adult to help make the spinning faster?
The games draw a few adults, but mainly to win something for a kid. But the kids can do OK on their own as long as an adult is around to pay an extra $10 after a loss to "guarantee" a larger prize. So you can "win" a nice variety of prizes that will end up sitting in your child's room for a years before you put it in a large garbage bag in the garage or attic.
Kids also like the animals. There are kangaroos at the fair this year, which is pretty neat. And a camel you can ride for $10. You can do most things at the fair for about $10 — whether it be ride that camel, or get the aforementioned "guaranteed" prize, or get a cup of beer, a fairly substantial corn dog, or even be placed inside a giant balloon that floats around on a moderately-sized inflatable pool of water. The best value, in my mind, is to get five treats for $10 from the 4-H folks in the main hall. It's air-conditioned and the treats range from a bag of three butterscotch chip chocolate cookies to a slice of cake. In addition, you can help a young person learn the value of customer service and make change. And it's a pretty good value.
In addition to selling treats and coffee, the 4-H kids' main duty is presenting the animals they raised — which ranges from pigs and cows to sheep and rabbits. There are no birds this year because of the threat of Newcastle disease, which affects poultry. But the animals that are there are truly impressive and the 4-H program is also equally impressive in that each and every one of those kids involved is polite and helpful and obviously responsible since animals have to be taken care of. In today's age of technology, it's nice to see so many young folks engaged in something so grounded. The parent volunteers are impressive as well.
Kids also seem to like the science exhibits along with the puzzles and mind-benders. It is neat to see them "get it" after a long time trying. And don't forget all the displays. Where else can citizens enter jam, cake, grown vegetables, poetry, paintings, drawings, collections, essays, cookies, table settings, beer, quilts or any other number of crafty and artistic endeavours to be judged and displayed for all to see? Some people might think of it as hokey, but it's fun and only really available at the county fair.
The food offerings are certainly not on the healthy side, but a once-a-year splurge can't be all that bad. After all, you might walk off the calories checking out all the visual delights only available once a year and right now at the San Mateo County Fair.
Jon Mays is the editor in chief of the Daily Journal. He can be reached at jon@smdailyjournal.com. Follow Jon on Twitter @jonmays.