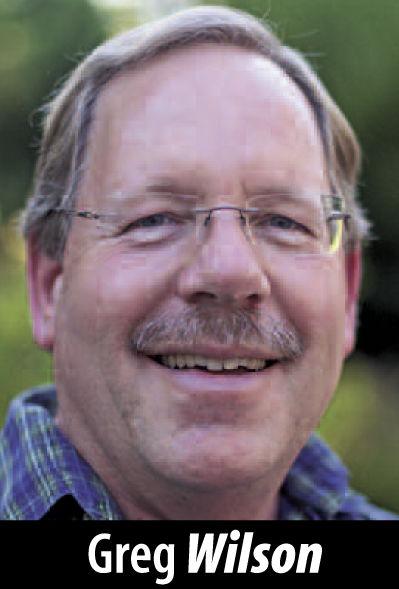 I love to walk. Pretty much every week I'm out there somewhere, walking around Redwood City, San Carlos, or some other community within walkable distance my Redwood City home. Armed with camera and notebook, I stride quickly (for exercise), stopping when something strikes my fancy. Frequently that is some large development project, as was the case this week when I paused at the corner of Middlefield Road and Marshall Street to check on the progress being made on the foundation for the county's newest office building. More often, however, I stop for smaller things, such as the opening of a new restaurant or changes to the city's parking system.
Very occasionally, what catches my eye relates to the walk itself. Redwood City is always underway on any number of infrastructure projects, some that benefit pedestrians or cyclists. For instance, Redwood City recently wrapped up the installation of curb ramps at various places around the city. While these are primarily to assist those with mobility related disabilities, we all benefit. For instance, on concert nights in Stafford Park I find them invaluable as I haul my wagonload of picnic supplies from my house to the park.
Five years ago, Redwood City closed the block of Middlefield Road between Broadway and Winslow Street — Theatre Way — to vehicular traffic. The city at the time implied the street might be reopened to cars at some point in the future, and indeed for several months last year — when we were in the throes of COVID-19 — the barriers were removed. But once restrictions began to be lifted, and restaurants and movie theaters found themselves again hosting patrons, access to Theatre Way was blocked off once more. As before, the city did so with temporary barriers, barriers that could be (and on more than one occasion were), inadvertently moved aside, potentially bringing cars and pedestrians into direct conflict.
Understanding the issue, and being strongly in support of the Theatre Way closure, the Redwood City Council earlier this week agreed to the purchase of a system of electrically operated, moveable bollards that will allow the street to be "permanently" closed while maintaining access for fire trucks and maintenance equipment. Although "material and shipping supply chain disruptions" prevent the system from being installed until early next year, I'm delighted that I'll continue to be able to treat Theatre Way as a giant sidewalk, and that the block's many restaurants will continue to be able to use it for expanded outdoor dining.
As I have done so many times over the last 30 months or so, this week I walked to the northern end of Main Street to check on the progress of the Highway 101 Pedestrian Undercrossing project. Although the project has dragged on well past its originally scheduled conclusion, I was pleased to see that the meat of the project now appears complete. From what I can tell, all that remains is some landscaping work. Indeed, as I stood watching, a small crew busied themselves installing purple irrigation pipes (indicating that the landscaping will be irrigated using recycled water, as it should be). The project truly should be wrapped up by late next month, and I hope to be one of the first to make use of this new crossing that will connect, for pedestrians and cyclists, the end of Main Street by Kohl's plaza to the roundabout in front of the Boardwalk auto dealerships.
To better observe the project's progress, I ducked beneath the freeway on the opposite side of the creek. The path was clear, although thoroughly littered with trash, and I found myself passing a small homeless encampment. Although I could have instead either used the freeway overpass at Whipple Avenue or the one at Maple Street, the former option means dodging cars getting on or off the freeway, while the latter involves a very narrow walkway and a fairly low railing separating me from the freeway below. Both involve a substantial detour, something I was happy to avoid. When complete, this new undercrossing should be a safe, clean, direct connection between the many apartments and condos on the Bay side of the freeway and Redwood City's downtown. Clearly, I will be far from the only one who will get a lot of use out of it.
Many of Redwood City's infrastructure projects serve to improve our underground utilities — benefiting all who live or work in the city — while others focus on our streets. As someone who regularly makes use of the city's many sidewalks and crosswalks, I reserve a special place in my heart for projects that make my walks easier and safer. Redwood City has been doing a great job in with these types of projects lately, and I truly hope that the city continues to takes steps, however small, in that direction.
Greg Wilson is the creator of Walking Redwood City, a blog inspired by his walks throughout Redwood City and adjacent communities. He can be reached at greg@walkingRedwoodCity.com. Follow Greg on Twitter @walkingRWC.