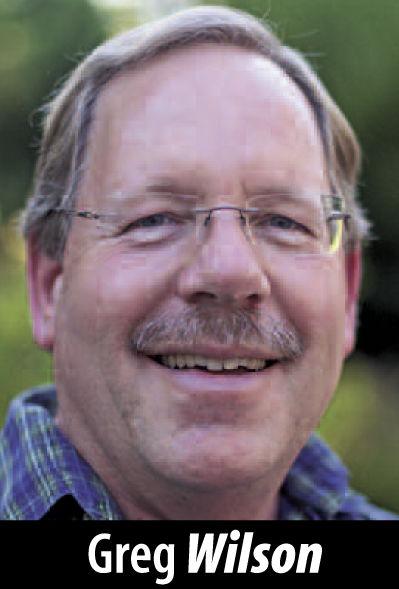 I'd planned to begin writing this column on Wednesday, but the events of that day proved so distracting that I was unable to work that day. Having watched the invasion of the U.S. Capitol by an unruly mob, my wife and I found ourselves so disgusted by the actions that, once Congress resumed its work, we decided to honor its efforts by watching the joint session count electoral votes. Much of the counting proved dull and routine, but thanks to some baseless claims of fraud from members of both chambers, we ended up enduring an extra four hours or so of political speeches (which, thankfully, were limited to five minutes each) and some rather inane chatter from a few of the network talking heads. Our persistence paid off, though, when at 12:45 a.m. Thursday we watched the vice president officially certify the Electoral College results.
Wednesday's actions appear to have set a new low for our nation and parts of our political system. At the same time, our country set new records for COVID-related deaths in a single day, marking a new low for our country's seemingly ineffective efforts to combat the deadly virus. In California alone, on Wednesday we lost a record 530 souls.
One could be forgiven for being depressed on Thursday, but I actually awoke feeling rather buoyant. Although our political system had been threatened, once again it proved its resilience. And while our very lives remain under threat due to COVID-19, we know how to minimize risk, and vaccines are on the way — even if they aren't coming as fast as some of us would like. Call me a Pollyanna, but I'm hoping that we've finally reached bottom. If we have, things can only get better.
COVID-19 has slammed our economy, and that in turn has affected local governments. They are experiencing the double whammy of lower tax revenue, due to lower earnings by local businesses, and higher outlays both to help individuals in dire need and to prop up our endangered local businesses. Our leaders are already making some painful decisions, much as those in charge of a losing sports team do when deciding to trade star players to obtain young prospects. While such efforts may not visibly improve the team's fortunes in the short term, over the so-called "rebuilding year" the improvements should result in a stronger, more competitive team.
Anticipating the coming challenges, early in the pandemic, the Redwood City Council put the brakes on a couple of municipal projects I'd been following with great interest. One, the Hopkins Avenue Traffic Safety Project, had just completed a successful pilot phase and was about to be made permanent. Although not a hugely expensive project, at about $2.8 million, out of an abundance of caution, the council halted the effort to make permanent the piloted traffic calming measures. In mid-October the city applied for $1.2 million in grant funds, money that, if received, would be matched by $1.6 million from two dedicated city funds. Assuming the grant comes through, the city hopes to move ahead with the project. If not, well, the city's Senior Transportation Coordinator in late April noted that the pilot is constructed from fairly durable materials that should last for a few years, and that the pilot could be extended for the indefinite future.
The other project I'd been following involved the construction of a new Veterans Memorial/Senior Center building at Red Morton Park. This is phase one of a larger project to construct not only this facility but also a companion YMCA building (which would be built in conjunction with the YMCA). Phase one was approved in December 2019, with construction anticipated to have commenced in mid-2020. However, this project, too, was put on the shelf, mainly due to an uncertain bond market.
Once our economy has recovered to the point where bonds can be sold for a project such as the Veterans Memorial/Senior Center building, plans for that project will be dusted off and construction will likely commence. The Hopkins Avenue project will presumably go forward if the grant is approved, or, if not, once either another funding source is identified or the city's finances stabilize sufficiently well so as to allow the city to fund the project itself. Bottom line, I do expect both of these projects to eventually go forward, adding more development activity to the bevy of commercial projects either now underway or about to get started.
Thanks to the amount of construction I expect to see, along with efforts the City Council will undoubtedly be making to stabilize the city's finances, the year 2021 may truly be a rebuilding year, in more ways than one. As with that losing sports team, results may not be immediate, but eventually they'll come.
Greg Wilson is the creator of Walking Redwood City, a blog inspired by his walks throughout Redwood City and adjacent communities. He can be reached at greg@walkingRedwoodCity.com. Follow Greg on Twitter @walkingRWC.