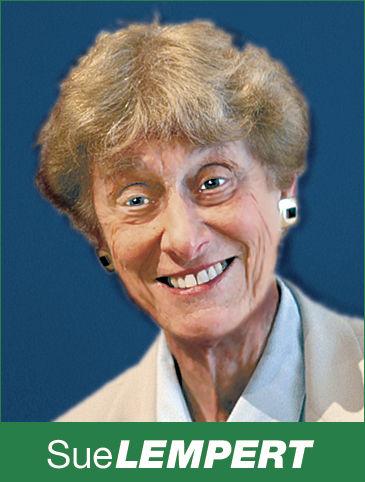 Hard to believe that come November, Jerry Hill, who has represented us as a councilmember, supervisor, assemblyman and state senator, will become a private citizen. After 30 years in public office and a long list of accomplishments, I wanted to know the secret of getting things done in Sacramento and San Mateo County.
On all critical issues, the key was maintaining relationships and credibility. Hill described how he had to turn to a Republican friend to get the one vote he needed to get a bill out of committee and passed. And this would not have had happened unless he had established some connection with his fellow legislator beforehand. And best not to stab a colleague in the back by promising something and then backing out at the last minute. I didn't ask the legislator's name, but Hill was still seething.
When he needed that extra vote to get his Martin's Beach bill out of the Assembly, he walked the floor until he found a colleague, across the aisle, to support it.
There's no question Hill was a major player on the Board of Supervisors. If he and the late Mike Nevin wanted something done, it got done. And on the San Mateo City Council, he could always count on support from Claire Mack and the late Gary Yates. The three had been original Measure H supporters and became good friends. I served on the council with Hill and witnessed how hard he worked, never missed a meeting, was always prepared. So it's hard to envision him as retired, playing golf (which he doesn't) or taking long vacations. When I asked what he was going to do next, he said he wasn't sure and needed time before taking the next step. I asked about rumors he might be asked to chair the California Public Utilities Commission. His answer: when the time came he would consider a wide range of options. But not on the list was running for the few years he has left on the Board of Supervisors or state Assembly.
What are his proudest accomplishments? On the San Mateo City Council, he introduced an ordinance, the first in the state, to prohibit smoking in restaurants and the workplace. While the entire council supported him, he got pushback from local merchants who claimed this would destroy their business. He also was mayor during the city's 100th anniversary and made the most of this very special milestone. He also led the fight to move the homeless shelter from the National Guard Armory in the North Central neighborhood to a remote area in South San Francisco where neighbors could not object. The late John Kelly, who headed Samaritan House which ran the shelter, was not happy with the move but the new location has provided better living conditions for those who use it. Finding an acceptable location was not easy, "harder to find a site for a homeless shelter than a methadone clinic."
On the Board of Supervisors, he served on the county hospital board and worked with staff to provide health services for all children in the county.
When he went to Sacramento as an assemblyman he didn't have a specific agenda but when he got mad he wanted to do something about it. There were many targets of Hill's wrath, but the most prominent has been PG&E. The utility was blamed for San Bruno's gas explosion, fire and the death of eight people. It exposed, according to Hill, a history of corruption and deceit in hiding safety deficiencies. He has been after them ever since and helped write the legislation, as a senator, dealing with the company's bankruptcy. " If they fail again, the PUC will take away their license to operate." It should be noted that PG&E and other state utilities are a powerhouse in Sacramento, giving freely to all legislators and with public relations reps active in almost every city to make sure they have friends. I don't think they ever were prepared for the likes of Hill.
His latest battle has been to ban flavored tobacco which includes menthol cigarettes. Hill cited statistics on the damage menthol cigarettes cause which made me cringe. For many years, starting in college I smoked cigarettes, often two packs a day. Later, when I tried to quit, I smoked mentholated Kools which I thought were safer.
The biggest problem in trying to collect votes for bills which threaten an industry is money, "the most destructive element in Sacramento yesterday and today." Hill admitted to being a Type A which means he will be more than just a retired public official.
Correction: There was a national search before Mike Claire was hired as the new community college chancellor.
Sue Lempert is the former mayor of San Mateo. Her column runs every Monday. She can be reached at sue@smdailyjournal.com.