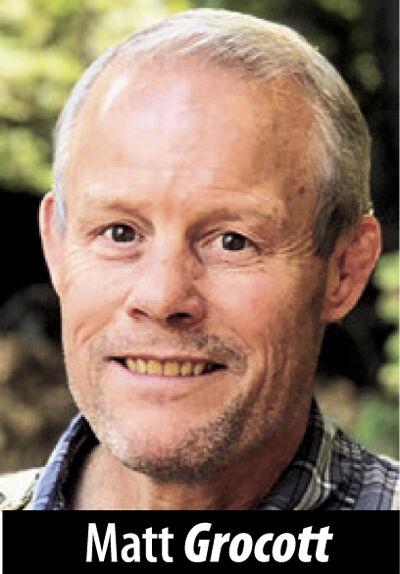 In my last two columns, I have told stories about my two sons based upon recent events in their lives. Regarding our oldest, it was about his getting lured into a cycle of drug abuse and addiction. Fortunately, he is now in a treatment program with Teen Challenge and is on the road to recovery. Regarding our youngest, he graduated high school this past June and, starting in November, will begin a 13-week boot camp with the Marines. Having told you their stories, I'd like to offer some parting thoughts and conclusions to complete the series.
One particular fact I did not point out in either of the stories was that neither of my two sons are mine by blood. When my wife and I got married, it was a situation for me of gaining an instantaneous family. 
At the time, the oldest was a young teen and he let me know straight away that I was neither his father, nor would I ever be. The youngest, on the other hand, had just started preschool and was more than ready to call me "dad." As you can imagine, the different attitudes set up two completely different scenarios with predictable results. The comparison between the two is instructive of how important it is for boys to have fathers in their lives, offering the kind of direction, discipline and love a father has to offer. 
Of course, one might say the father-daughter relationship carries the same importance and no doubt it does, however, I am writing from the perspective of my experience and not conjecturing upon general principles.
Speaking of perspective, there is this fact: Because I had been a wrestling coach almost from the day I graduated college to the day I was made "instant dad," I fell under the gross misconception that the two roles would be similar if not the same. One would be no more difficult than the other. I couldn't have been more wrong. As a coach, you only see certain facets of a person. The same goes for what they see of you. In a father-son relationship, however, the dynamics in both directions are far more complex, making both the challenges and rewards greater.
To give one example, allow me to tell a quick story about one of the kids I coached at Sunset High School. A few years ago, I saw him at a funeral for one of the other wrestlers from the team. As a full grown man with kids of his own going to college, he told my wife and me about the specific ways I had made a positive impact on his life. For both of us, it was an emotional moment. 
By comparison, my wife and I recently made a surprise visit to see our son who is in treatment. When we arrived, he was standing with his back to us. He happened to turn around and immediately his face lit up with a huge smile. He came over, gave his mother a big bear hug and then, to my surprise, took ahold of me and gave me a big hug as well. Then he said twice over, "I love you guys." For him to say what he did at that moment in comparison to what he had said to me years ago — it was extremely emotional. 
Another example is from two other wrestlers who were on the same Sunset team. They were twin brothers and in their senior year they talked with an Army recruiter who visited the campus. I can remember when they told me they were going to join. I was happy for them and thought they were making a good decision for their futures. It wasn't anything like the moment Daniel, our youngest son, told us he was going to join the Marines. I felt pride, I felt concern and I had a myriad of questions.
There's an old African proverb which states, "It takes a village to raise a child." Certainly there is plenty of truth in the saying but in my estimation and from my experience with our two sons, there is no substitute for fatherhood, particularly in the lives of boys. I think the sooner we return to that understanding and accept the truth of it, the sooner we will heal many of the ills we suffer as a nation and as a culture. 
A former member of the San Carlos City Council and mayor, Matt Grocott has been involved in political policy on the Peninsula for 17 years. He can be reached by email at mattgrocott@comcast.net.