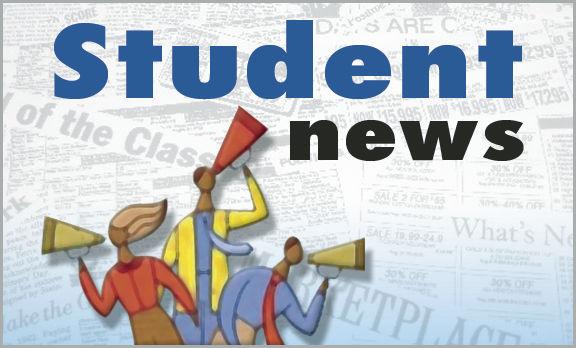 Recently, California became the first U.S. state to push back school start times when Gov. Gavin Newsom signed a bill that will require middle schools to start at 8 a.m. and high schools to start at 8:30 a.m. at the earliest.
Their hopes for this bill? That it will allow students to get more sleep, so they can have better performance and increased productivity at school.
But I don't think it will have much of an impact. School will start later, causing extracurriculars and outside activities to be pushed back later into the day. As a result, students will end up sleeping and waking later, making no difference in the amount of sleep they got before this bill goes into effect.
However, I understand from where this effort to give students more sleep is coming. There's no doubt about it: We need our sleep. We need it to recharge after a grueling day at work or school, and it is a big contributor to our health, well-being and happiness. And for teens, sleep is absolutely essential. At such a critical time in our lives, it is important for us to have sufficient sleep to retain new information learned during the day and to recover from the stresses of everyday life. According to the National Sleep Foundation, teens need about eight to 10 hours each night to function properly. But I don't think I know anyone at school who consistently gets that amount.
As a high school senior in the midst of college application season, I consider myself lucky to get an average of six hours of sleep a night; I go to bed at midnight and wake up at around 6 a.m. to catch the bus to school. Still, the effects of not getting enough sleep are obvious in my daily functioning. I often find myself drifting off to sleep and blanking out in the middle of class. It has become harder for me to remember material I learned. I know that I'm not alone in my struggles to stay focused at school.
But if it is so crucial to our well-being, why do many students think that we can give it up for supposedly more important things like using technology and doing homework? Instead of going to sleep at the end of the day, many students take short naps, drink caffeinated drinks for energy and pull all-night study sessions.
In today's society and work culture, many people associate productivity and success with getting as much done as you can throughout the day. Our lives have become a rat race, with everyone competing with each other to get more things done in shorter amounts of time. And with so much pressure being put on students to get into college, many students have learned to prioritize school and extracurriculars. We take on more than we can handle, giving up sleep in exchange for longer hours of work and studying. There's so much to do every day but not enough time to do it.
We need to set our priorities straight. Yes, going to school and working is important, but what about the activity that enables us to succeed at those things? More importance needs to be placed on sleep and its benefits. With enough sleep, we are more alert and aware of our surroundings, and at less risk for health problems like obesity. When we don't sleep enough, our minds become tired, unable to function to the best of their abilities. In the long run, a chronic lack of sleep will catch up to us in the form of increased stress, a weakened immune system and eventually, a shortened life span. Students shouldn't be fighting to stay awake in class and studying late into the wee hours of the morning. We aren't superhuman, and taking enough time to rest shouldn't be seen as a sign of unproductivity. There is a time and place for everything, and we need to make sleep a priority before it is too late.
Shavonne Lin is a senior at San Mateo High School. Student News appears in the weekend edition. You can email Student News at news@smdailyjournal.com.