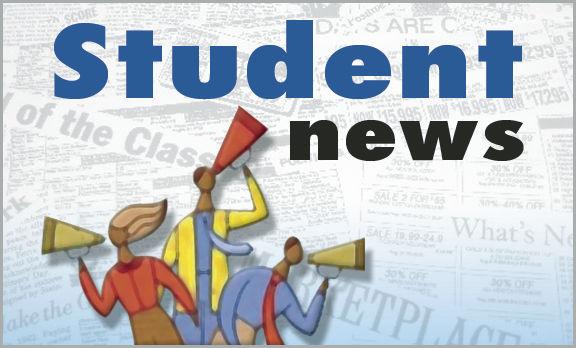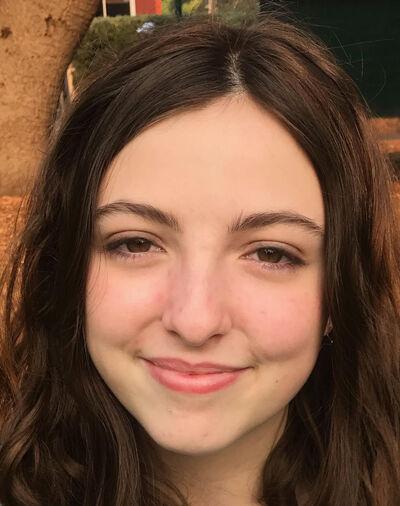 This last Monday I skipped several classes for a much more important reason than usual (getting a few extra hours of sleep or spending a day without staring at a Zoom screen for five hours) and took a long drive out of the Bay Area to get my first dose of the COVID-19 vaccine.
I think I've been thinking about the vaccine in concept as something far off, not really expecting that anyone in my age group would get it any time soon. When my mom got vaccinated months ago, as a health care worker, it came with the anxiety that new strains on the horizon would overpower any newfound antibodies. She wasn't able to shed any layers of masks or her face shield while inside the hospital where she worked, and continued her routine upon arriving at home — shoes left outside, bag spritzed down with rubbing alcohol, white coat in the washer with bleach, body immediately in the shower. When my grandparents got vaccinated next, it meant we could visit their home, still masked, still distanced, but with a little less fear of transmission.
When it suddenly became my turn at the end of March, my search for an appointment took me all the way to a shopping center in Modesto, where a slow line of people trickled in and out of the clinic, following colored duct tape arrows to a vaccination booth and then an observation room. Handed a little green card and clutching several papers I'd printed out that morning to prove my eligibility, I joined a herd of people shuffling around the clinic. I was definitely the youngest person there, and felt like I was going to be accosted by someone older or more deserving of a vaccine than me, but no one gave me a second glance.
The San Francisco Chronicle has reported that as of March 25, 10,859,018 people in California had received at least one dose of the COVID-19 vaccine. Most of these people, aside from the occasional line jumper, should have been within the first two phases of distribution — first of which were health care workers and emergency responders. Next, residents over 65, teachers and child care workers (I qualified as a child care employee), food and agricultural workers, transportation workers and unhoused or incarcerated people. Just recently, eligibility started to massively expand to people with chronic diseases, weakened immune systems, heart conditions or other serious medical issues and anyone who was pregnant. This week, anyone above the age of 50 in California will be able to get their vaccine, with everyone above 16 to follow in two weeks.
Now in Contra Costa County, anyone above the age of 16 is eligible to get the vaccine, just a week after appointments were made available to any residents over the age of 50. According to the East Bay Times, Contra Costa is one of many counties that were aided by a recent federal plan that redistributed vaccines to regions where residents were being disproportionately affected by the virus. Now, about 25% of the county's residents are fully vaccinated.
In San Mateo County, Burlingame reportedly has vaccinated 47% of its residents, Belmont 43%, San Carlos 49% and San Mateo 41%. Far ahead of the curve, despite only 33% of its residents being estimated to be prioritized for the vaccine, is Atherton with a 75% vaccination rate. According to the Chronicle, California is doing one of the worst jobs nationwide in vaccinating people of color at the same rate as white residents, or prioritizing doses for the socioeconomically disadvantaged. East Palo Alto has the lowest vaccination rate in the county, at 24% of the population, which is more than 50 points behind Atherton.
When I was asked to start working again in-person, and began compulsively checking vaccination sites for appointments, I had a lot of guilt surrounding the ethics of me getting it. I had to remind myself that getting a dose of the vaccine isn't necessarily taking one from someone else; around 77% of vaccine doses that have been shipped to California have been administered but the rest have gone to waste. I didn't want to jump a line, but I do think there is some merit to herd immunity — not if the herd is entirely concentrated in Atherton, though.
Although clinics are concentrated in the Bay Area, finding an appointment can be incredibly difficult. Some people who need vaccines simply don't have the hours in the day to set aside to check a list of different websites for an available slot, and sites will likely only become more affected as eligibility is expanded this month.
For me, the vaccine is an extra layer of reassurance. Half of my family contracted COVID-19 during this pandemic, and my narrow miss with the virus was a little too close for comfort. I think anyone willing to get the vaccine, whether they believe it will protect them against new strains or not, is important to building a culture of trusting science and the efficacy of immunizations.
The reality is that a vaccine may not fully protect any of us from new strains, and is no guarantee that we'll return to a true normal. That being said, I am grateful to have it, and am trying to be conscious of how it is no perfect guarantee for continued health.
Josette Thornhill is a senior at Aragon High School in San Mateo. Student News usually appears in the weekend edition but is appearing today to make room for a special Easter opinion. You can email Student News at news@smdailyjournal.com.