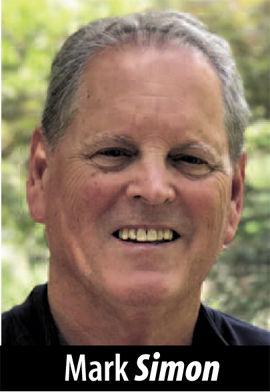 For years, my late wife and I hosted the family Thanksgiving dinner. Among other things, this involved a very large turkey I would cook on the Weber barbecue, freeing up the kitchen oven for other activities. When I put the turkey on the barbecue, I would call my friends Ben and Porter and announce that the bird had landed.
One year, after the formalities had been observed, Porter and I were talking about the complications that come with having extended family to an extended meal — critical observations about certain dishes, table settings, in-laws certain they were not getting the right level of attention, the 20-year-old cousin who announced the day before that he is vegan.
We agreed, somewhat facetiously, that having friends for Thanksgiving would be easier — that friends would be grateful simply to be there.
But we get together with family on days such as this one. Family brings expectations, weighted with family traditions, and it can be complicated and even difficult. We do it anyway because we used to live together and we love each other and we are bound together, and being together brings its own level of joy. Sometimes it's messy and sometimes it's funny and, in the end, it's family.
This year, on this particular day, it is all complicated in new and unpleasant ways. We are gathering, and many of us are not, under the cloud of a communal illness that has proven deadly and stubborn and indifferent to our customs, our desires and our impatience.
Some people are defiant and will gather anyway. Some still believe it's overblown. Some distrust science or pick only the science that can be contorted to the point that it allows them to do what they want to do anyway.
For many of us, it is a time to be responsible and to live with yet one more disappointment we hope will be short-lived.
Still, it is Thanksgiving. On a day devoted to gratitude, in a year that will not pass easily from our memories, it may be more poignant than ever to contemplate those things for which we should give thanks.
Such things as friends and family, shelter and freedom from want and hunger. We can be grateful that an illness that has touched so many, and so tragically, has touched us only in superficial ways.
We can pause for a moment to think about all those who do not enjoy the gifts of friends and family, shelter and freedom from want and hunger, who have been touched by illness. We can be grateful that there will be holidays in another year in which we can gather again in ways we could not this year.
It has been an unhappy year — one of varying degrees of dissatisfaction, suspicion, anger and dismay.
Our politics have dominated our attention in a disagreeable way. Too much of our conversation has been about who is right and who is wrong. As my mom used to say, "Everyone is wrong but thee and me, and I'm not too sure of thee."
And now, at a time of year when we pursue a joyous break from the challenges of daily life, we are forced to close down, to limit ourselves.
But we have a choice. We still can choose how we accept it. We can use this time to seek our better angels. We still can embrace gratitude.
Yes, this Thanksgiving is none of the things I would choose it to be. I will miss, as will so many of you, the warmth of hearth and home, the raucous noise of a family gathered around a table set with bounty.
It is said that God's greatest gift to us is love and that the greatest manifestation of His love is forgiveness. Forgiveness requires understanding. For all that has happened, I'm going to choose to be grateful and to see how I can think anew about those opportunities to find a way beyond an unhappy year.
For reasons that don't need to be detailed here, I have been away from my home for several weeks, an enforced absence that will extend past today. No gathering with friends or family. In some ways, the challenges of a pandemic Thanksgiving were resolved for me, another way of saying I had no other choices for where I could be and who I could be with.
And yet, I am grateful for those whose voices I can hear and whose loving faces I can see, even if remotely.
And I will be grateful to hold the hand of my son, to look into his eyes and to tell him that I love him.
Mark Simon is a veteran journalist, whose career included 15 years as an executive at SamTrans and Caltrain. He can be reached at marksimon@smdailyjournal.com.